During the weekend, I love to make slow cooker meals that will last all week. This easy chili recipe is one of the staple meals I love to prepare and it is just perfect for the cold winter!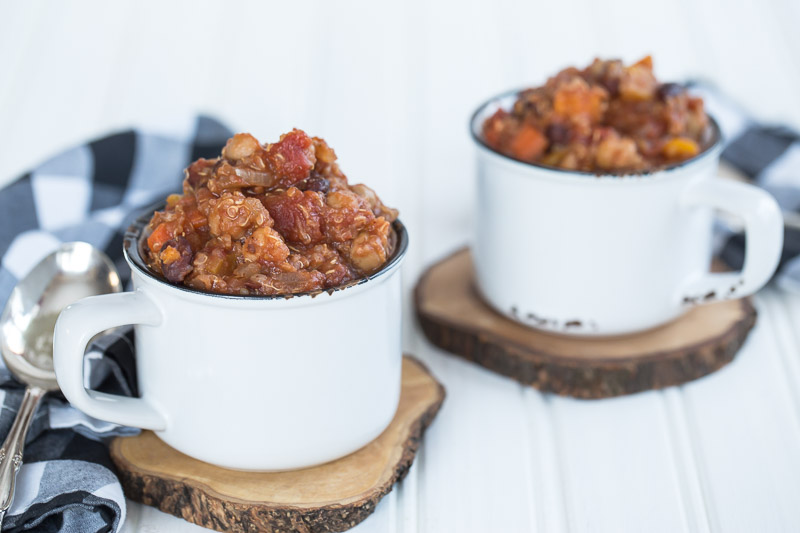 This chili is such a hearty meal with the quinoa, black beans and chickpeas that bring loads of protein and all the veggies that are also included. You can adapt this recipe depending on what vegetables you have in your fridge, but I love the combination of sweet potato, carrots and bell pepper.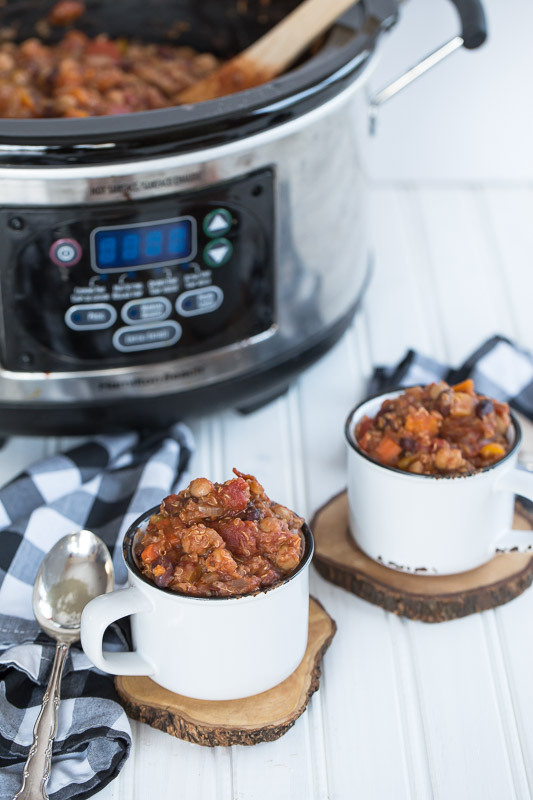 Do you often make slow cooker meals in the winter? What are your favourite meals?

Slow Cooker Quinoa and Sweet Potato Chili
This chili is so flavourful and hearty and only requires a few minutes of hands-on preparation. It is a great meal to make ahead during the cold winter. Quinoa, black beans and chickpeas fill this chili with protein while all the vegetables will bring you lots of nutrients.
Ingredients
1 onion, minced
1 bell pepper (any colour), seeded and diced
1 sweet potato, diced
5 carrots, peeled and diced
1 cup quinoa, uncooked
1½ cup water
2 cans (28 ounces) organic diced tomatoes
1 can (14 ounces) black beans, rinsed
1 can (19 ounces) chickpeas, rinsed
2 tablespoons chili powder
2 teaspoons ground cumin
2 teaspoons garlic powder
2 teaspoons sea salt
1 teaspoon black pepper
1 teaspoon cocoa powder
1 teaspoon freshly ground black pepper
Instructions
Place all the ingredients in the slow cooker and mix.
Cook on High for 6 hours.
Serve warm and top with avocados or cheese.
Store leftover in airtight container in the refrigerator for 5-7 days. This chili can also be frozen.