I have some news to share with you today! For a little while now, I have been working on a super fun food project with Melany from Fine Food Factory. We cooked together a few times and found it so enjoyable we wanted to share our recipes with the community. We partnered with the local newspaper: The Overcast and are now announcing the beginning of our new monthly column: Seasonal Recipes with a Local Twist. They announced our new column on their website with this pumpkin and beer soup recipe. This weekend, our first recipe has just been printed and appears in the November edition of the newspaper.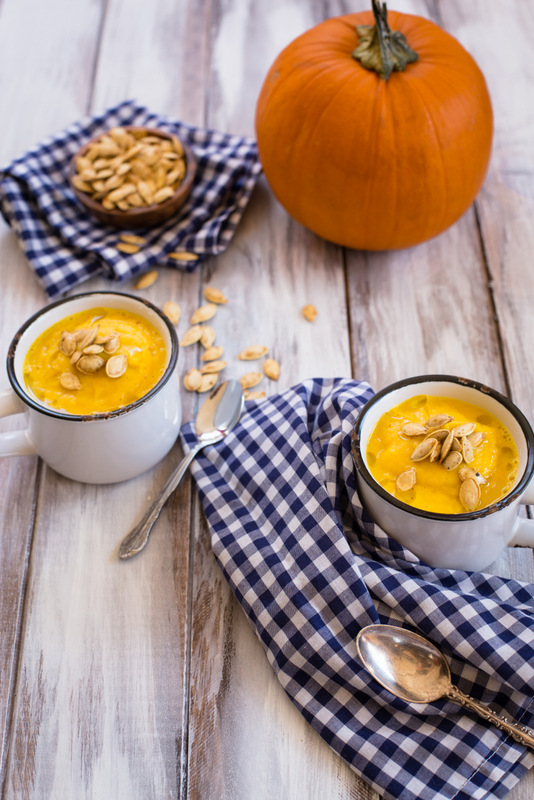 In our monthly column, Melany and I are developing original, simple and healthy recipes which feature local ingredients and products. Our objective is to inspire people to consume local produce while preparing healthy and delicious food at home. Since allergies and dietary restrictions are becoming more and more common, we include options to make our recipes gluten-free, lactose-free, nut-free, or vegetarian.
The recipe that we published in October to announce the beginning of our new column is a roasted pumpkin soup made with local beer. To make this soup, you need to roast a local pumpkin to perfection and add some hearty and full bodied 1892 beer from the amazing Quidi Vidi Brewery.Here are a few pictures of this delicious soup, you can find the full recipe on The Overcast website here.
If you live in St. John's, you can check out our November recipe in the printed edition available all around town. Spoiler alert: the recipe features moose and partridgeberries! If you do not live in the area, you can access the printed edition of the newspaper on The Overcast website. Stay tuned, we have a fun holiday recipe in the works for December!