Dill pickles are one of my favourite – they are such a tasty topping to add to a sandwich, burger, or simply a side to a delicious meal.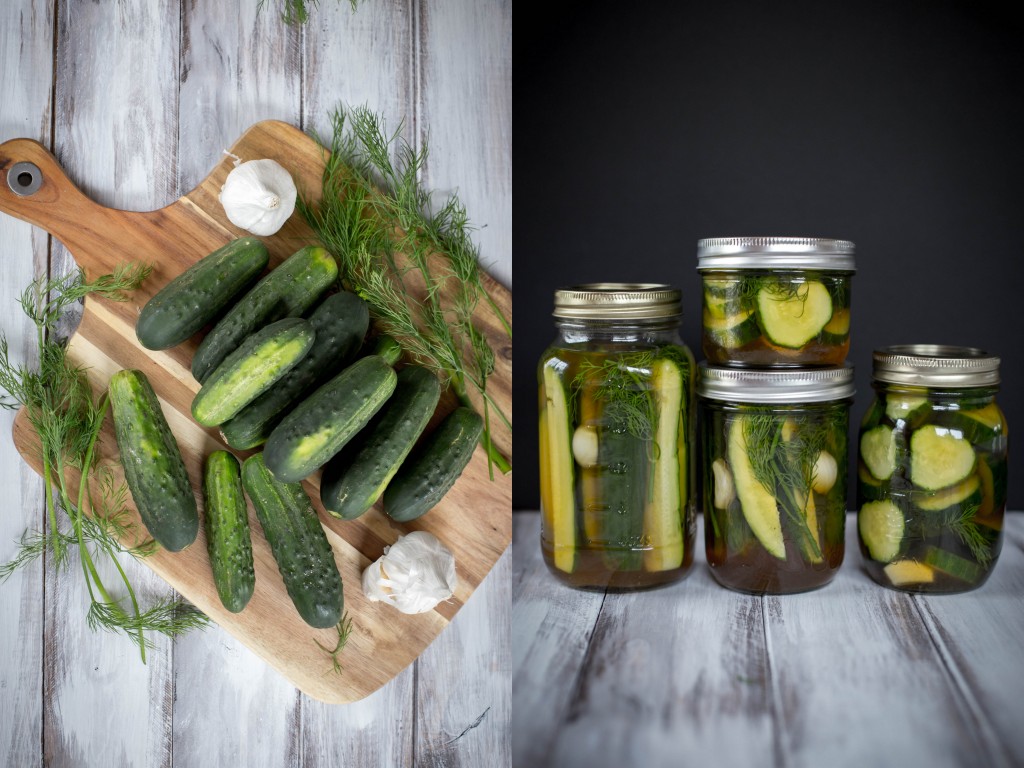 This pickle recipe is different than other recipes: it is super easy to make, it is quick and the pickles stay really really crunchy. They are so crunchy that even after 3-4 weeks, it will still feel like you are biting into a fresh cucumber.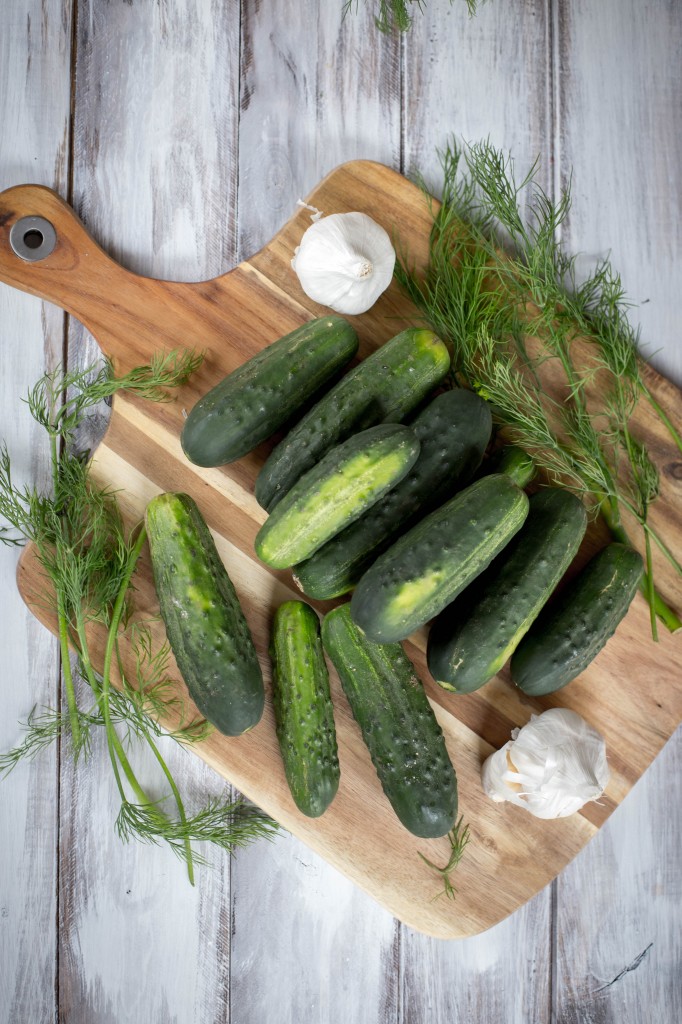 I love easy and quick recipes and this one is just such a convenient way to create amazing pickles. You first make a big batch of pickling liquid with apple cider vinegar, sugar and salt. Then you can decide to use all the liquid to make pickles, or keep some liquid in your fridge for when you have extra veggies to pickle. In this recipe, I am showing you how to pickle cucumbers, but I have also used the same pickling liquid for roasted beets, vegetable slaw, etc – be creative! The possibilities are endless!
What is amazing is that you can keep prepared pickling liquid in your fridge for months, and just use it as needed. Since these are overnight refrigerator pickles, there is no need to boil your jars, which is perfect for all you eager people who want to taste what you make almost immediately. However, you will not be able to keep your jars in the pantry – they must be refrigerated.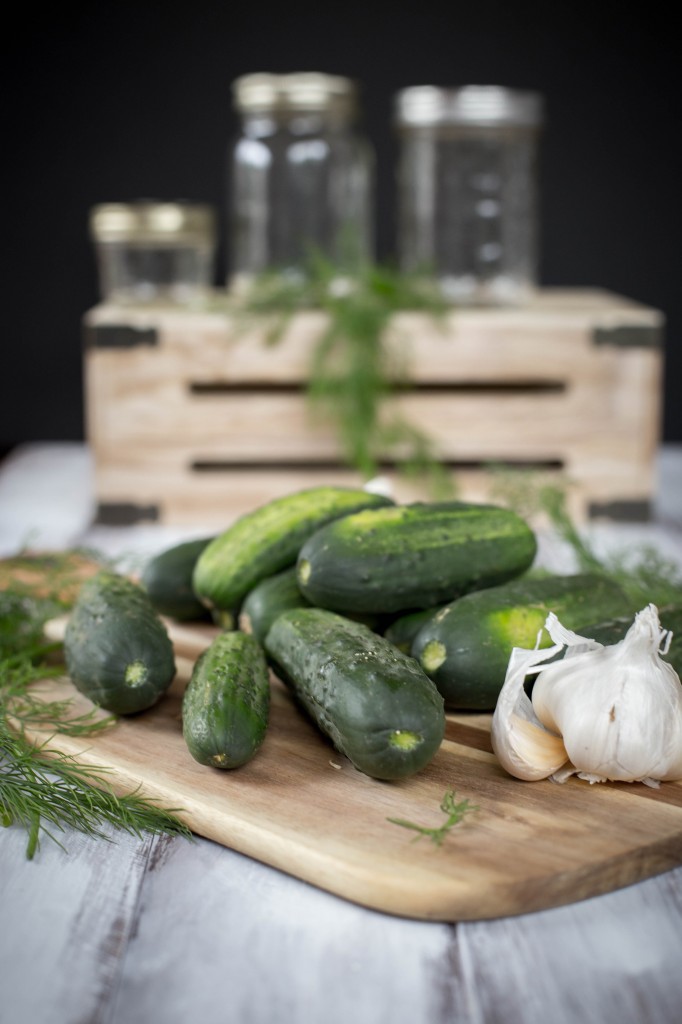 On that note, hope you enjoy this recipe!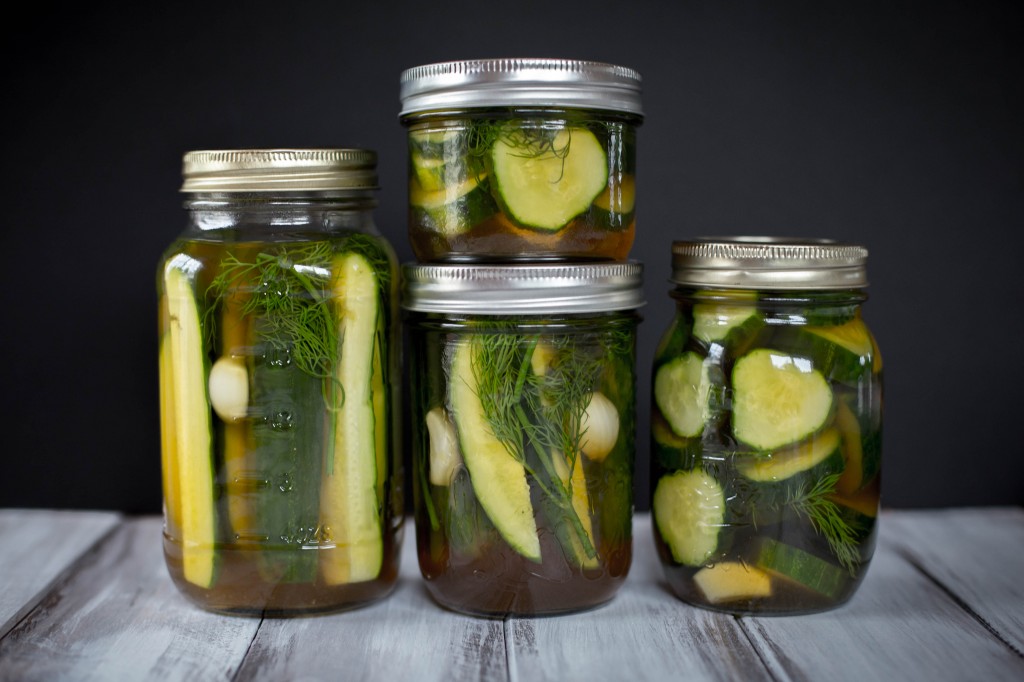 Crunchy Overnight Dill Pickles
This easy overnight dill pickle recipe will give you delicious crunchy pickles that will last for months.
Ingredients
Pickling Liquid
8 cups water
1 cup apple cider vinegar
⅓ cup coarse sea salt
⅓ cup coconut sugar (or brown sugar)
Dill Pickles
3 pounds small cucumbers (10-12 cucumbers)
8 cloves garlic
3-4 sprigs dill
Instructions
In a large saucepan, bring water to a boil on high heat.
Reduce to medium heat and stir in vinegar, salt and sugar.
Stir until salt and sugar are dissolved.
Set pickling liquid aside.
Wash cucumbers and cut them in slices or in quarters lengthwise, depending on your preference.
Fill 4 clean mason jars (500 mL each) with cucumbers, 2 cloves of garlic and 1 sprig of dill.
Pour pickling liquid in each Mason jar, ensuring there is enough liquid to cover cucumbers. If you have leftover pickling liquid, you can store it in your refrigerator and use it to pickle other vegetables.
Place lids tightly on the mason jars and store in the refrigerator.
Let pickle overnight and they will then be ready to eat. The longer you keep the pickles in the fridge, the more tasty they will become. You can keep these pickles tightly covered in your refrigerator for months.