Happy Friday! Today, I am sharing a quick and simple recipe for a delicious mocktail – a virgin mojito made with loads of mint, lime and coconut water. It is so refreshing, the perfect way to kick off the weekend!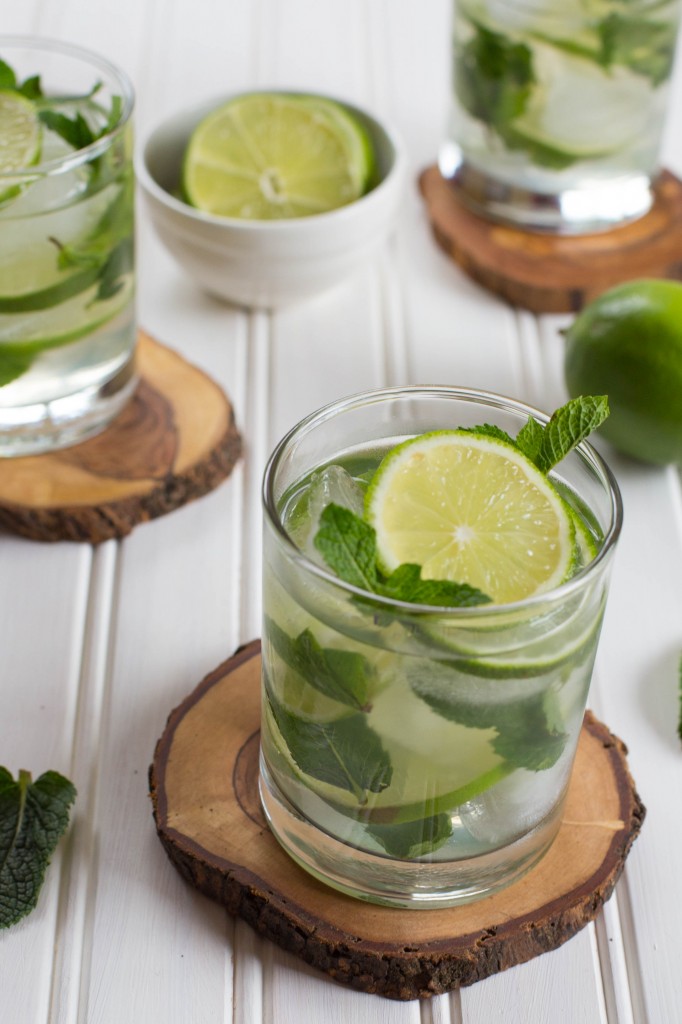 Virgin Mojito
This refreshing mocktail is light and delicious. The sweetness of coconut water blends with fresh mint leaves and lime juice to give you an amazing virgin mojito.
Ingredients
1½ cup coconut water
20 ice cubes
2 limes
20 mint leaves
Instructions
Cut one lime in half and squeeze the juice from one half of the lime. Mix lime juice with coconut water.
Slice the rest of the limes.
Cut mint leaves in half with your hands to release the oils and mint flavour.
In a glass, layer ice, mint leaves and lime slices until glass is full.
Pour coconut water in the glass. Enjoy.
Notes
If you want a fizzy drink, you can replace ½ of the coconut water with sparkling water.