Rainbow carrots are one of the most gorgeous vegetable out there! They are so colourful – ranging from white to purple, with many shades of orange in between. I love to use them when in season to make a simple yet delicious side dish that is perfect to accompany almost any meal.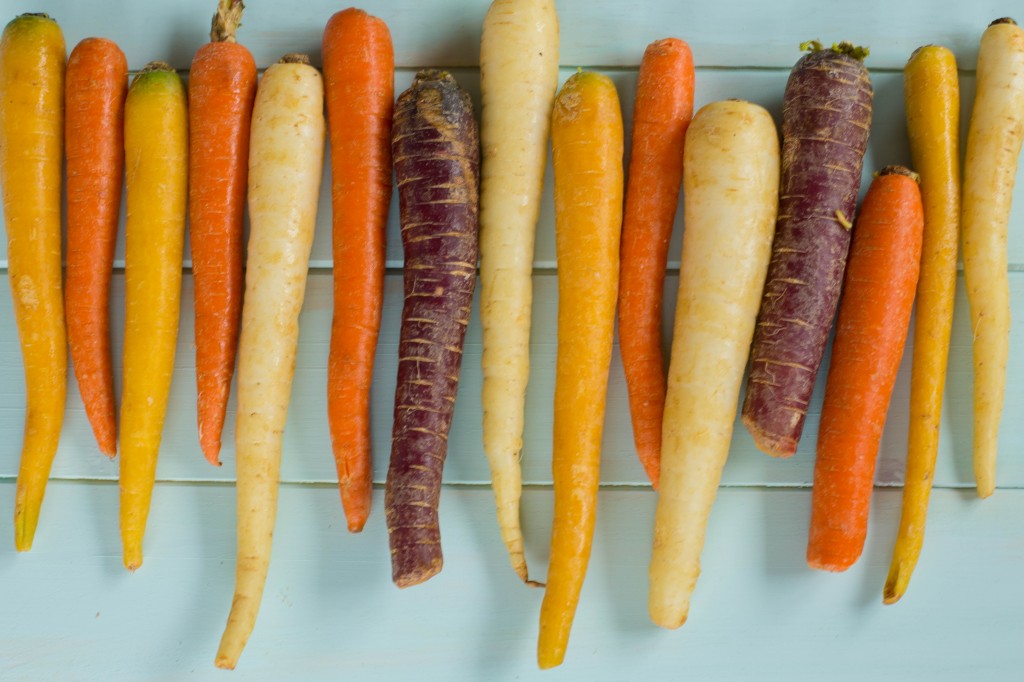 This recipe for maple glazed rainbow carrots is so tasty and ready in just a few minutes. You simply need to mix your chopped rainbow carrots (or regular carrots) with maple syrup and whole grain old fashioned mustard and fry them up in a pan. It creates sweet, tender and caramelized bites that are just delectable!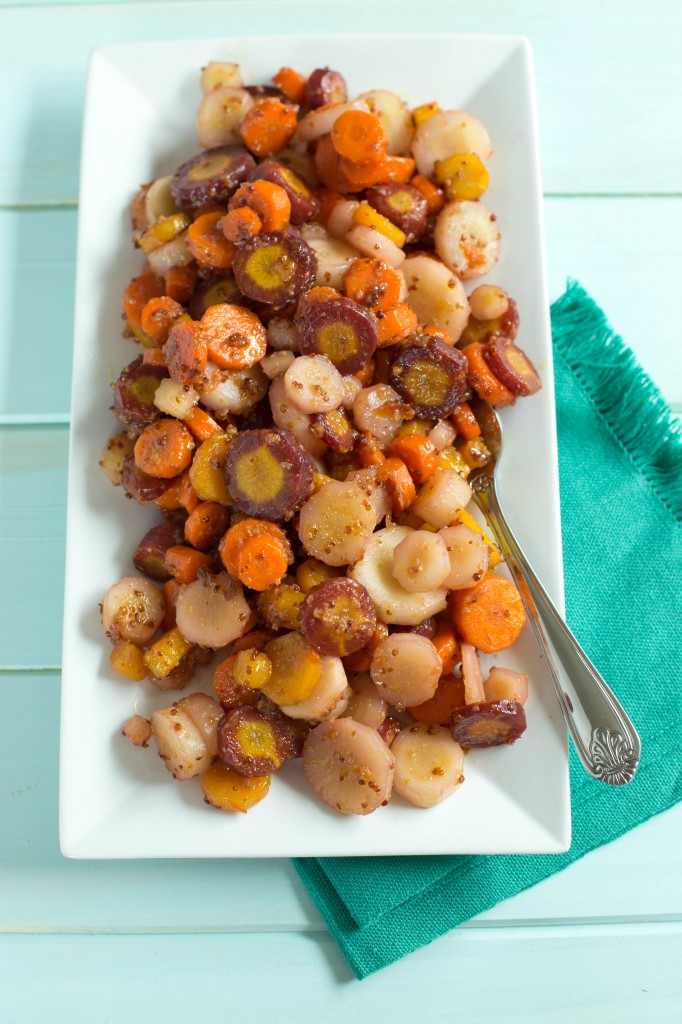 Maple Glazed Rainbow Carrots
These sweet maple and mustard glazed rainbow carrots are the perfect healthy side dish for any meal.
Ingredients
2 pounds rainbow carrots
2 tablespoons vegetable oil (I used avocado oil, which is great for cooking)
2 tablespoons maple syrup
2 tablespoons whole grain old fashioned mustard (or Dijon mustard)
Instructions
Peel and slice carrots.
In a pan over medium heat, fry carrots in vegetable oil for approximately 5 minutes.
Add maple syrup and mustard and continue cooking on stovetop for about 12 minutes, or until carrots are cooked and maple syrup is caramelized into a nice glaze.
Serve as a side dish.