Smoothie packs are just so convenient! Last week, I shared my tips on how to prepare smoothie packs in 5 easy steps with a recipe for a Banana Cherry Pie Smoothie Pack. When I prepare smoothie packs, I love to make a few different smoothie recipes all at once so that I store a variety of smoothies in my freezer.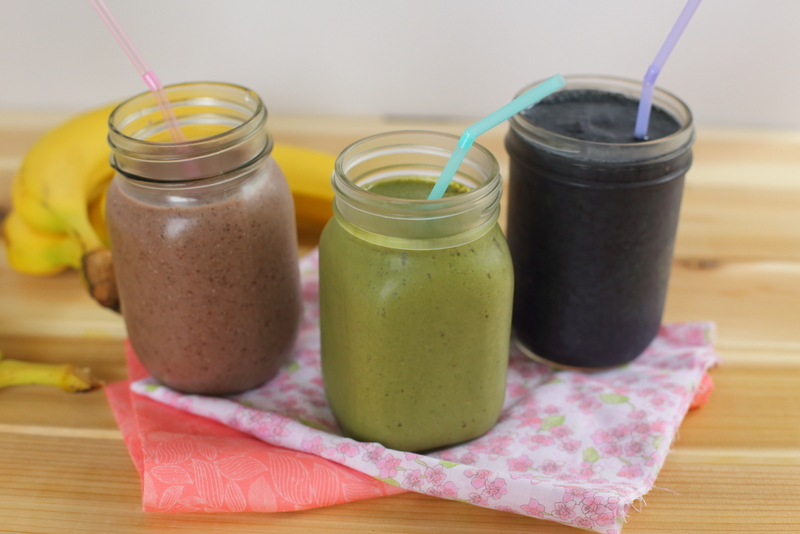 Today I am sharing another great smoothie pack recipe that I called Blueberry Fields, since it reminds me of fall hikes on the East Coast Trail where endless fields of blueberries and dark green leaves just soak in the cool fall sunshine. This smoothie is deep blue in colour, but contains some delicious greens for extra vitamins. Blueberry Fields will give you lots of energy and nutrients and contains blueberries, spinach, banana, chia seeds and maca powder.
This recipe is for a smoothie pack that you can prepare ahead of time. This is so helpful when you are in a hurry in the morning. It really allows you to prepare a healthy and balanced smoothie in less than two minutes. The only thing you have to do is pour the contents of the freezer bag into your blender, add almond milk and blend!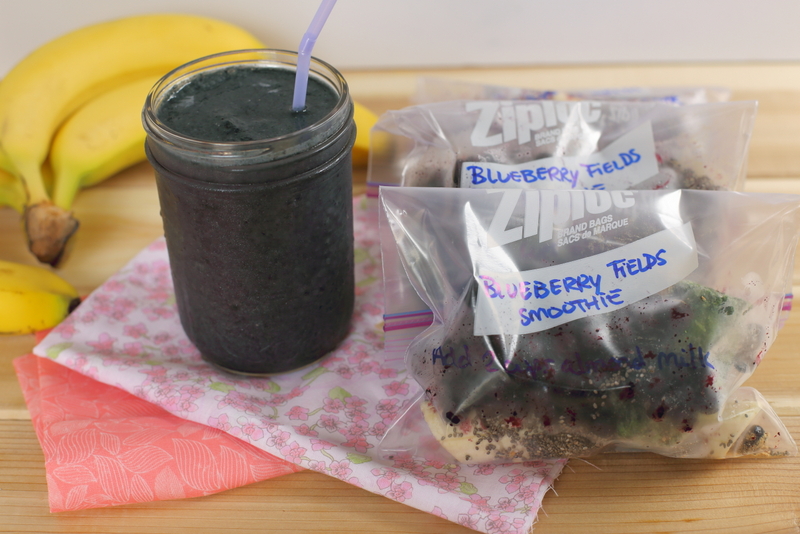 Blueberry Fields Smoothie Pack
This Blueberry Fields Smoothie Pack is the perfect breakfast or snack that can be blended in less than two minutes. You can prepare a few smoothie packs ahead of time, freeze them and you can then enjoy a delicious and creamy smoothie whenever you want.
Ingredients
1 cup blueberries, fresh or frozen
½ cup spinach, fresh or frozen
½ banana, sliced
1 teaspoon chia seeds
½ teaspoon maca powder (optional)
Instructions
Place blueberries, spinach, banana, chia seeds and maca powder in a freezer bag.
Label the bag with the name of smoothie and the following instruction: Add 2 cups almond milk.
Store the bag in the freezer until ready to serve.
When ready to prepare your smoothie, put the contents of the bag in a high-speed blender and add 2 cup almond milk, or another non-dairy beverage.