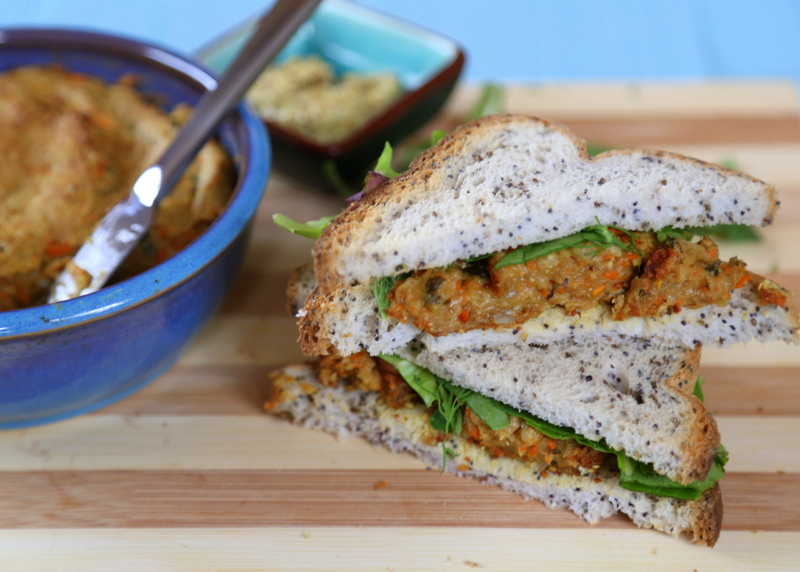 This is another delight that I remember making with my mom as a kid and continued to make through college, university and in my travels. With time, I have improved, perfected and shared this amazing recipe with many friends along the way. Today, I am sharing with you the gluten-free version that I created over time.
This végé pâté, also known as vegetable spread, has the texture of a meat pate but is entirely made of vegetables, seeds and grains. The nutritional yeast, liquid aminos and fresh herb give it a delicious savoury taste. It is filled with vitamins and nutrients. I love to eat it in sandwiches, serve it to accompany a cheese tray or I sometimes eat it as is!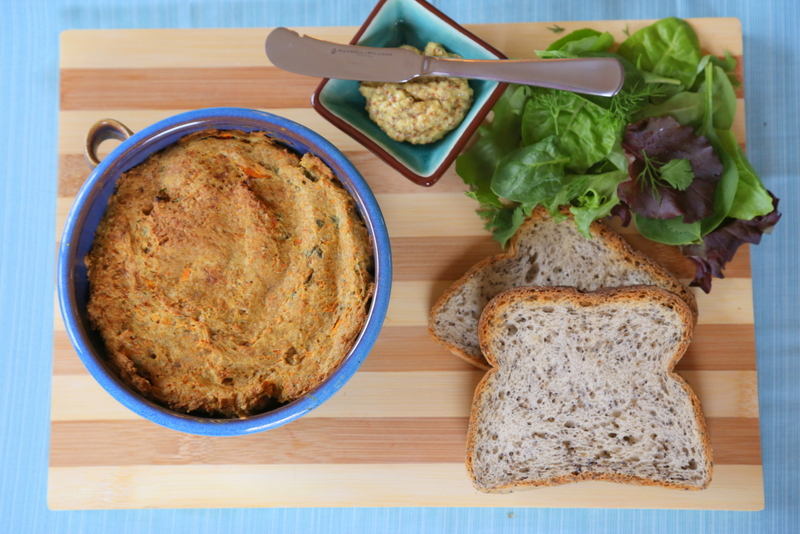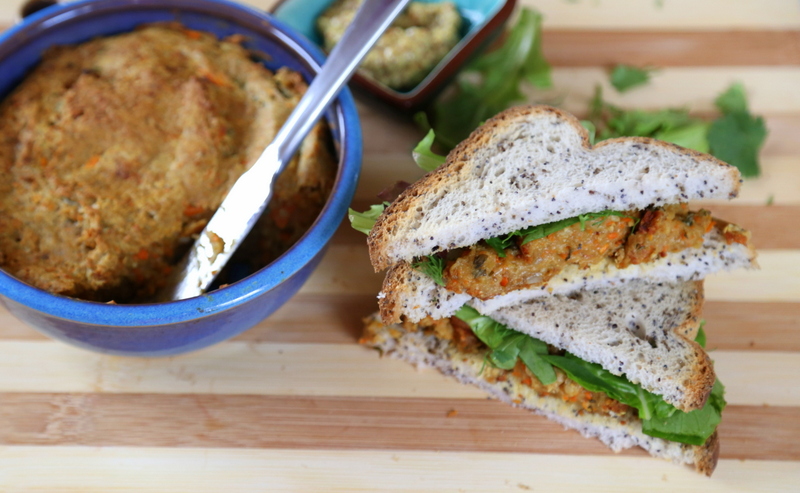 Végé Pâté (or Vegetable Spread)
This gluten-free vegetable spread is perfect to garnish sandwiches, accompany a cheese tray or to simply be eaten as is.
Ingredients
1 potato
4 carrots
1 onion
1 clove garlic
½ cup sunflower seeds, ground
¼ cup oat flour
¼ cup rice flour
¼ cup tapioca starch
¼ teaspoon xantham gum
½ cup nutritional yeast
2 tablespoons lemon juice
2 tablespoons olive oil
¼ cup liquid aminos (or tamari sauce)
1 tablespoon fresh parsley (or 1 teaspoon dry parsley)
1 tablespoon basil (or 1 teaspoon dry basil)
½ teaspoon black pepper, freshly ground
Instructions
Preheat oven at 350 degrees F.
Peel potato, carrot, onion and garlic.
Chop vegetables in a food processor using the S blade.
Transfer vegetables to a mixing bowl and mix in the rest of the ingredients.
Pour the mixture in baking dish and bake in preheated oven for approximately one hour, or until golden on top.