Today, I am sharing my recipe for a delicious Berry Pineapple Parfait that will impress your guests. This is great served during a brunch or as a refreshing dessert on a warm summer night.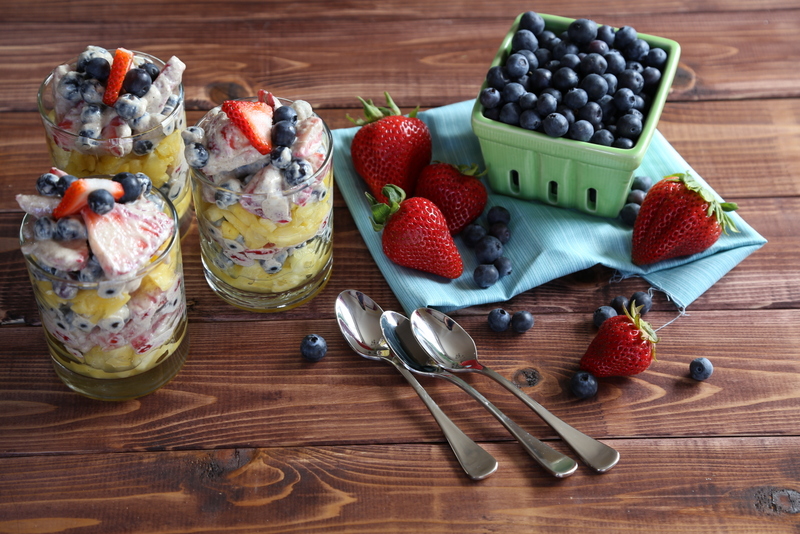 Imagine yourself biting in a large spoonful of berries coated in a creamy peanut butter pudding, and layered with sweet and juicy pineapple. Well, this is exactly what you could be doing if you try this recipe!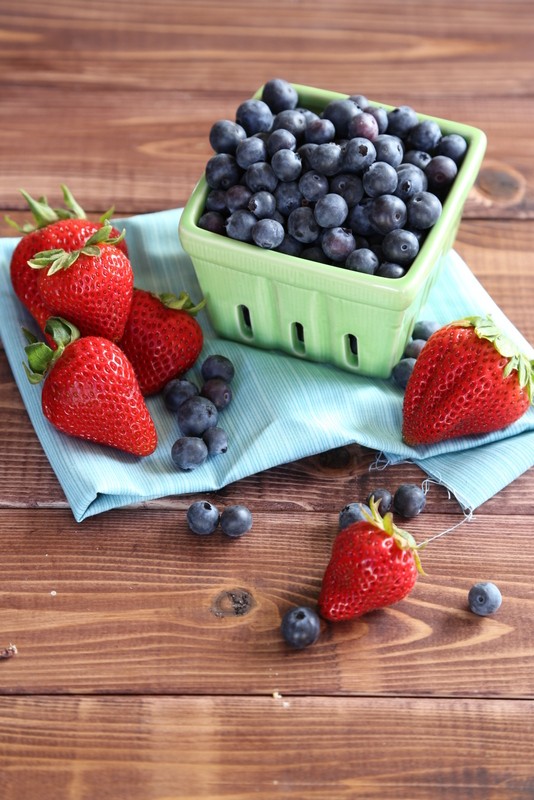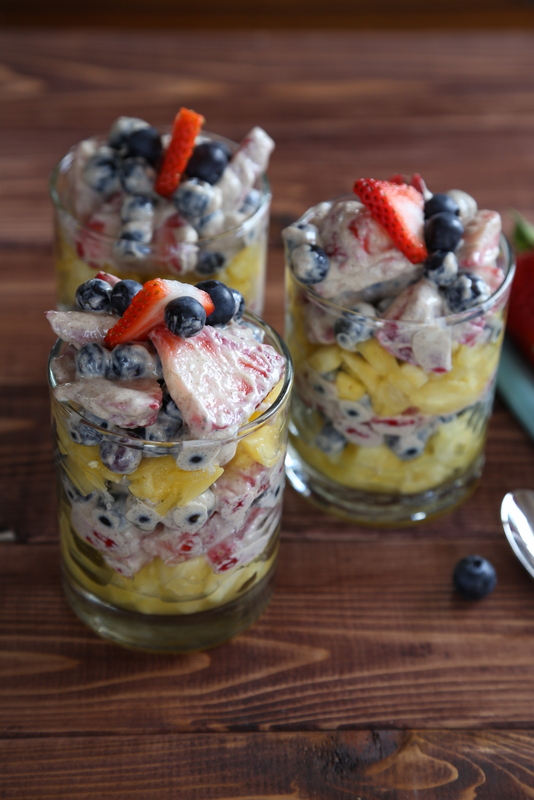 This recipe is quick to prepare and is definitely a crowd pleaser!

Berry Pineapple Parfait
This bright colours of this refreshing parfait will enlighten your meal. This dessert is quickly prepared and is always a crowd pleaser.
Ingredients
Peanut Butter Pudding
1 package (530 g) silken tofu
¼ cup all natural creamy peanut butter
¼ cup maple syrup
3 tablespoons chia seeds
Parfait
2 cups blueberries
2 cups strawberries, sliced
3 cups pineapple, chopped in small cubes
Instructions
Peanut Butter Pudding
In a blender, combine silken tofu, peanut butter, maple syrup and chia seeds until smooth.
Parfait
In a medium mixing bowl, combine blueberries and sliced strawberries with 1 cup of peanut butter pudding.
To assemble the parfait, place 2-3 tablespoons berry mixture in a glass, top with 2-3 tablespoons of chopped pineapple. Repeat twice, or until you have the desired amount in the glass.