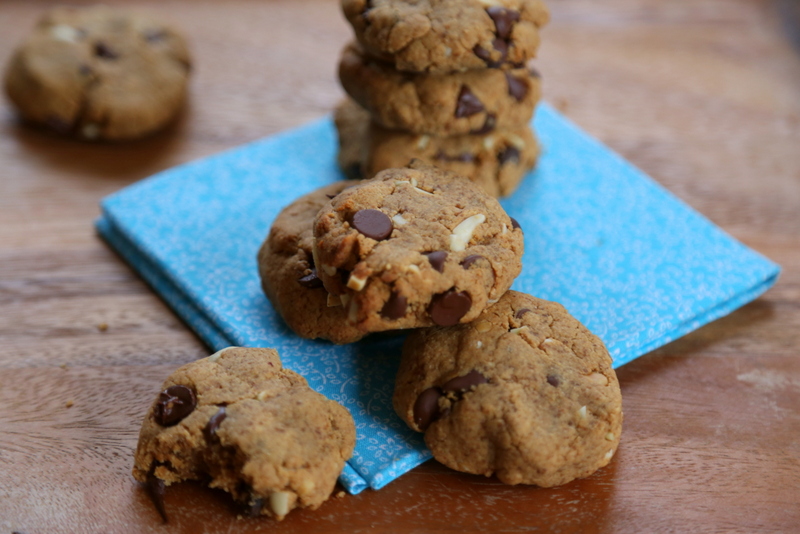 These tiny gluten-free chocolate chip and nut butter cookies will fit perfectly in your backpack to travel with you on the trails. They are so quick and easy and quick to prepare (and so quick and easy to eat) that you might want to make a double batch!  Once they come out of the oven, the combination of peanut and almond butter with chocolate chips makes them melt in your mouth.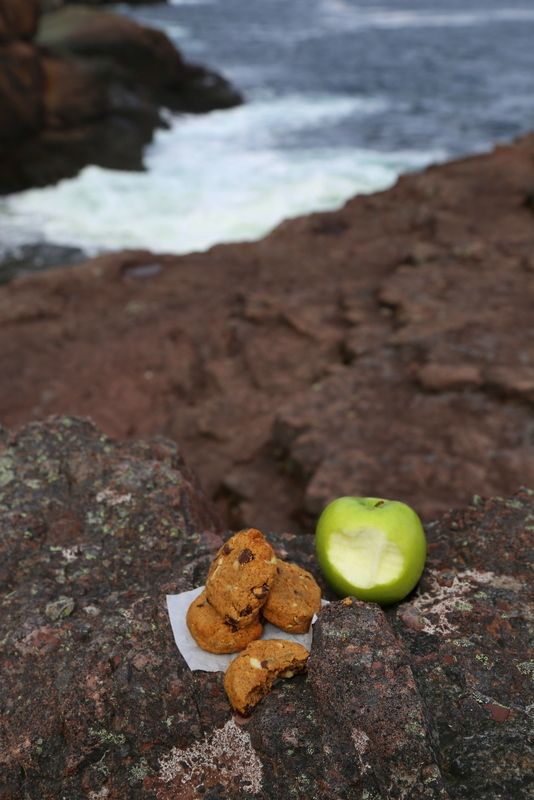 These cookies make a great snack for outdoor activities such as a beautiful springtime hike by the ocean. If you need other ideas for gluten-free travel and hiking snacks, you can try these superfood packed Hiker's Energy Balls, these  chewy Honey and Almond Granola Bars and these sweet and delicious Blueberry Chia Fruit Roll-Up.

Nuts for Chocolate Cookies
The delightful gluten-free cookies are high in protein. They are a great snack to bring on the trails!
Ingredients
½ cup crunchy all-natural peanut butter
½ cup almond butter
½ cup coconut sugar (or brown sugar)
½ cup coconut flour
1 egg
1 teaspoon vanilla extract
1 teaspoon baking soda
½ cup semi-sweet chocolate chips
¼ cup slivered almonds
Instructions
Preheat the oven at 350 degrees F.
Mix together peanut butter, almond butter, sugar, coconut flour, eggs, vanilla extract and baking soda. You can mix directly with your hands because the dough is quite firm.
Incorporate chocolate chips and slivered almonds and mix well.
Line a baking sheet with parchment paper.
With your hands, form 1½ inch circular cookies and place them on the lined baking sheet.
Bake for 8 to 10 minutes, until golden.