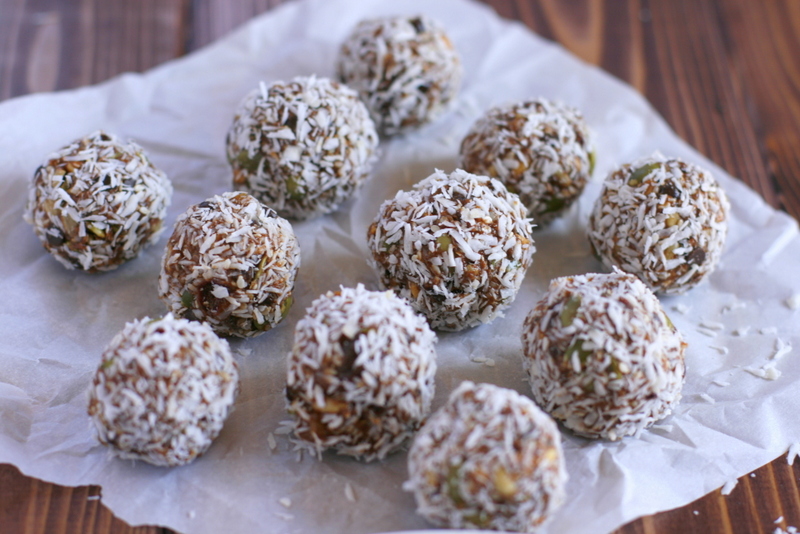 The spring is slowly arriving in Newfoundland with the large icebergs brightening the dark waters of the Atlantic Ocean. This is the time of the year where we take our hiking boots out of the closet and hit the East Coast Trail to take in the amazing scenery that the trail brings us. At this time of the year, we can observe the wonders that have traveled all the way from Greenland. We have been spoiled with a large number of icebergs this year and to keep us going in all those hikes, I prepared a high energy snack.
I took these energy balls on a hike last weekend and they were so delicious! My friends and I devoured them while admiring the waves crashing over the icebergs. It was a truly memorable day.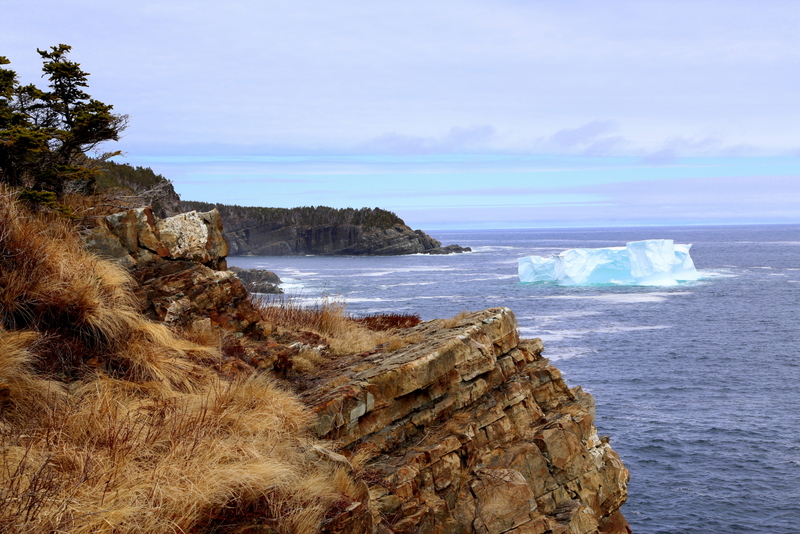 The inspiration for this recipe came from the Whitewater Cooks recipe books. One of my colleague lend me the three books written by the owners of the Whitewater Ski Resort near Nelson, BC. They are filled with inspiring recipes. I came across their energy ball recipe and thought this would be the perfect snack to bring on the trails. Here is my adaptation of their recipe. It is really simple and includes tons of high protein ingredients, such as seeds, hemp, quinoa, peanut butter. All that protein is balanced with a few sweet ingredients, such as cranberries, apricots and chocolate. All of this goodness is shaped like a truffle and rolled in shredded coconut, you would really think you are biting in a truffle. It the perfect way to pack in all that energy. Hope you enjoy!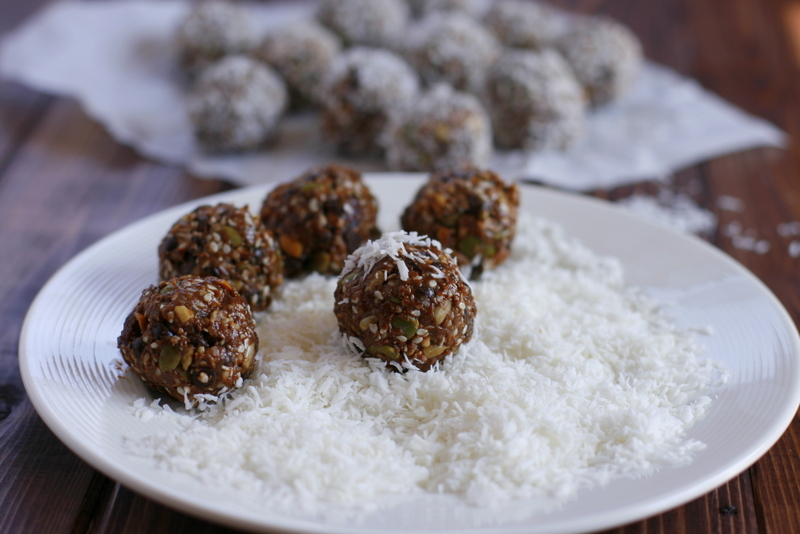 Hiker's Energy Balls
These small energy balls are packed with proteins. They are the perfect snack to bring on a long hike or to eat after a workout.
Ingredients
⅓ cup sesame seeds
⅓ cup sunflower seeds
⅓ cup pumpkin seeds
¼ cup hemp hearts
¼ cup quinoa flakes
½ cup dried cranberries
½ cup dried apricots, chopped
⅔ cup mini semi-sweet chocolate chips
1 cup all natural crunchy peanut butter
¼ cup honey
¼ cup cocoa powder
½ teaspoon cinnamon
¾ cup shredded coconut
Instructions
In a large mixing bowl, combine sesame seeds, sunflower seeds, pumpkin seeds, hemp hearts, quinoa flakes, cranberries, apricots and chocolate.
In a separate bowl, mix together peanut butter, honey, cocoa powder and cinnamon.
Pour the peanut butter mixture over the seeds and mix well.
Using the palms of your hands, roll the mixture into 1.5 inch balls.
Place the shredded coconut in a large plate and roll the balls into coconut, pressing firmly to ensure the coconut coats the balls.
Keep the energy balls in an airtight container in the fridge for about 1 week. You can also keep them in the freezer, they will last at least 2-3 months.