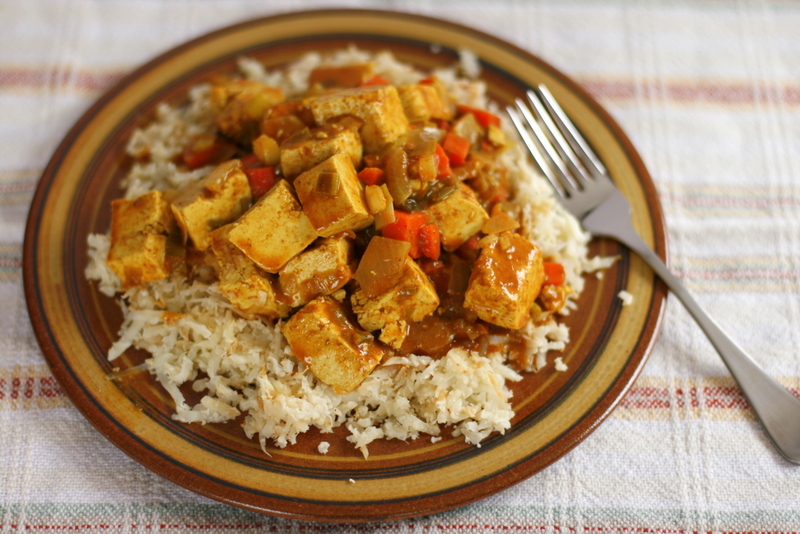 If you are looking for a fairly quick yet delicious meal to prepare on a weeknight, try this tofu curry with cauliflower rice. A creamy curry sauce coats the crispy tofu and is served over a bed of fragrant cauliflower rice.
Have you ever tried to make cauliflower rice? It is very simple to prepare, especially if you have a food processor. You simply need to grate the cauliflower florets with the grater attachment of your food processor and you obtain a bowl full of "rice". Then, you just fry it in a pan for a few minutes to soften it and it is ready to be served!
You may ask why you should eat cauliflower rice instead of real rice. Well, here is the quick answer: cauliflower is filled with vitamins and antioxidants that will nourish your body, reduce inflammation and detox your system. To top this up, cauliflower is lower in calories than rice. So why would you wait any longer before you try this delicious vegetable rice? Hope you enjoy this simple recipe!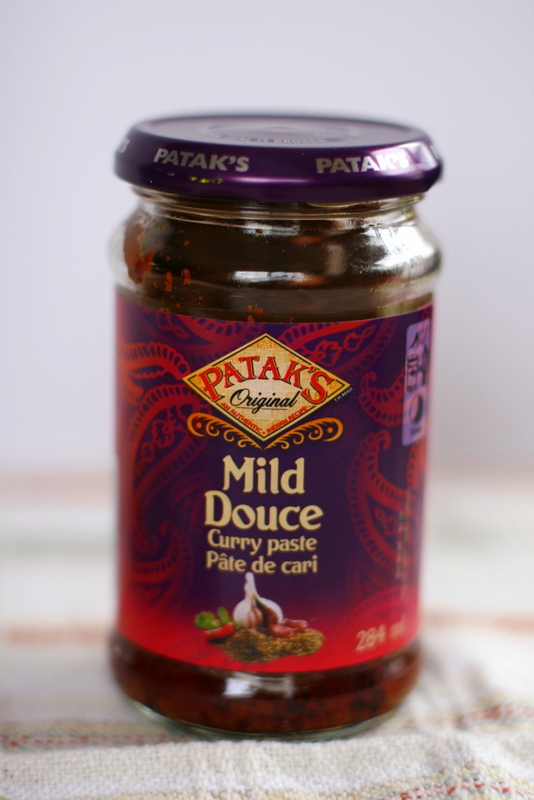 Tofu Curry with Cauliflower Rice
This meal is made of a creamy curry sauce which coats the crispy tofu and is served over a bed of fragrant cauliflower rice.
Ingredients
Tofu Curry
1 onion, finely diced
1 tablespoon grapeseed oil
4 green onions, finely chopped
1 package (8 oz) extra firm tofu
1 can (398 mL) coconut milk
4 tablespoons mild curry paste (I used Patak's original curry paste)
½ teaspoon sea salt
Cauliflower Rice
1 head cauliflower, cut in large florets
3 cloves garlic, minced
2 tablespoons grapeseed oil
Instructions
Tofu Curry
In a large skillet, heat grapeseed oil over medium heat.
Fry onion and green onion for about 5 minutes, until softened.
Add tofu and fry for about 8 minutes, until golden.
Incorporate coconut milk and curry paste and mix until the tofu is well coated.
Cook on medium heat for 10-15 minutes to allow the flavours to mix.
Cauliflower Rice
In a food processor, grate cauliflower florets to obtain cauliflower rice.
Fry cauliflower with garlic and grapeseed oil in a pan over medium heat for 6-7 minutes.
Serve the cauliflower rice on four plates and top each plate with tofu curry.
Notes
For a variation, you can replace tofu with chickpeas and add a variety of vegetables such as broccoli, zucchini, peas, etc.