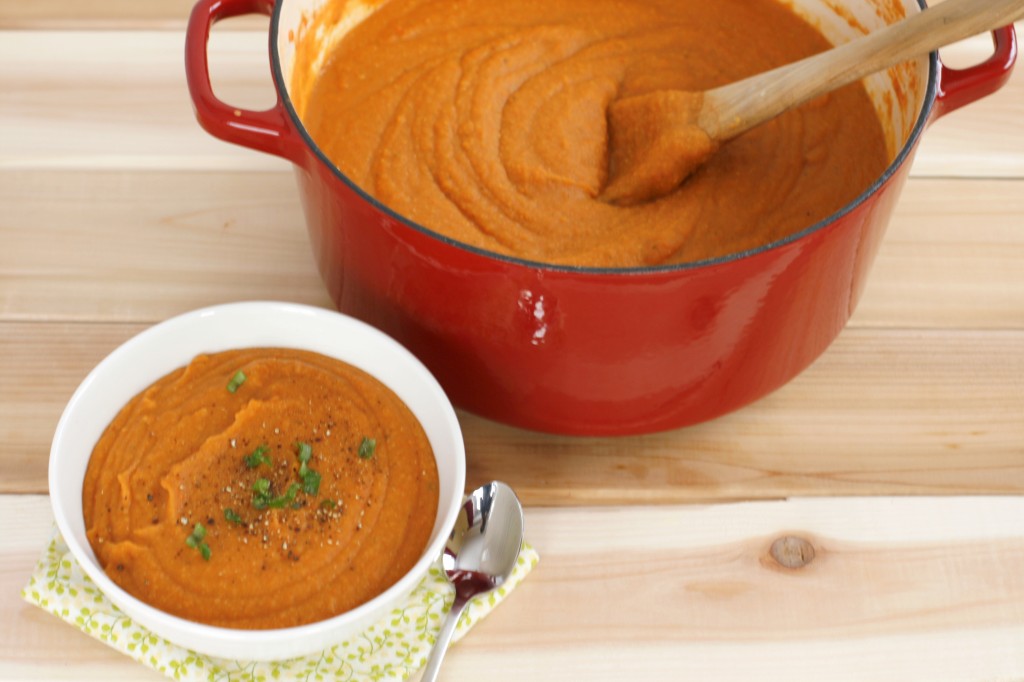 Red lentils are so delicious and I usually only eat them with curry type spices. I thought I would change it up and cook my red lentils with a tomato base for a change. Believe me, this combination was so flavourful and delicious!
This soup contains only a few simple ingredients and is therefore the perfect solution for a cold winter days when fresh veggies are scarce. With only a few ingredients and a very short preparation time, you will get a very hearty soup that can be served as a meal of its own. When I made it, I brought some for lunch at work 4 days in a row and I enjoyed it as much every day!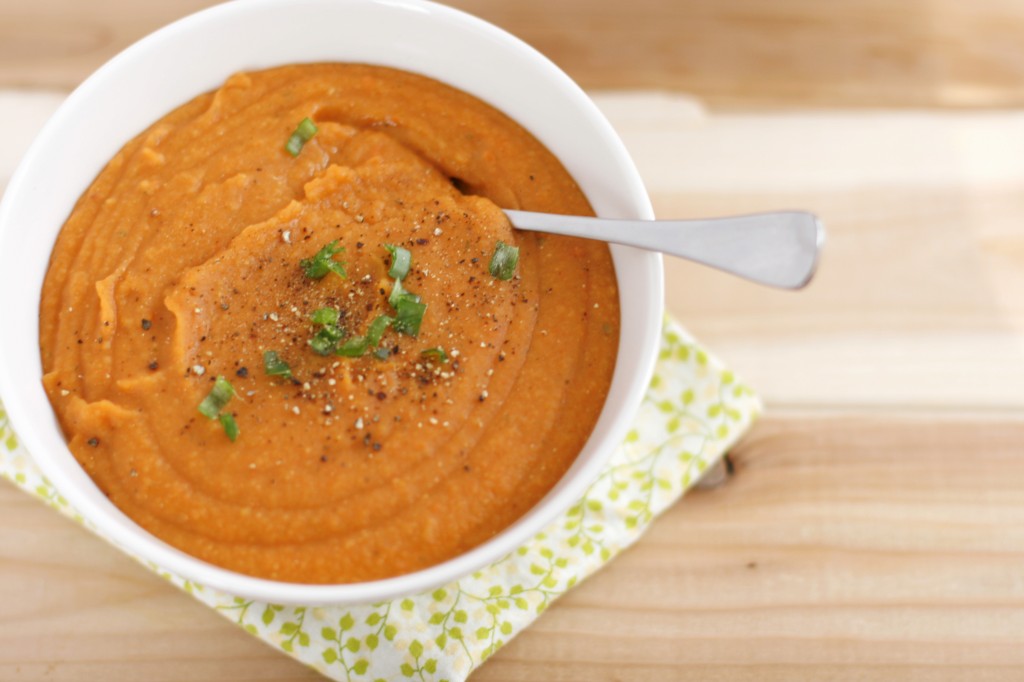 Red Lentil and Tomato Soup
This hearty red lentil and tomato soup is quick to prepare and only require a few ingredients. The flavours are delicious and it will go a long way.
Ingredients
2 onions, finely chopped
1 tablespoon grapeseed oil
3 cups red lentils
2 carrots
4 cups vegetable (V8) juice or tomato juice
4 cups water
½ teaspoon sea salt
½ teaspoon freshly ground black pepper
2 teaspoon dried parsley
1 teaspoon garlic powder
Instructions
In a large pot over medium heat, cook the onion in grapeseed oil for 4-5 minutes, or until soft.
Add lentils and fry for about 1 minute.
Pour in vegetable juice and water.
Add carrots, salt, pepper, parsley and garlic. Mix well.
Bring to a boil and then simmer for 45 to 50 minutes, or until the lentils are well cooked.
Process with blender until smooth.
Garnish with fresh parsley or green onion and freshly ground black pepper, if desired.