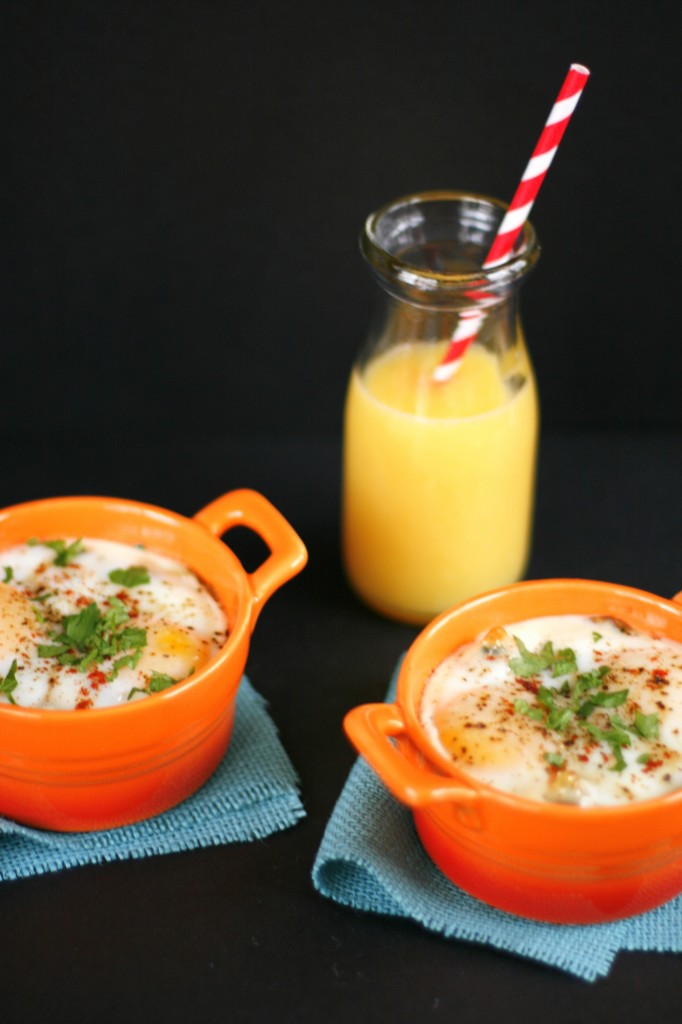 I love savoury breakfasts and this is a fun and different way to have eggs for breakfast!  I made a vegetarian version, but it is also delicious if you want to add smoked salmon, cured meat or cheese. This is the perfect recipe for weekend brunch.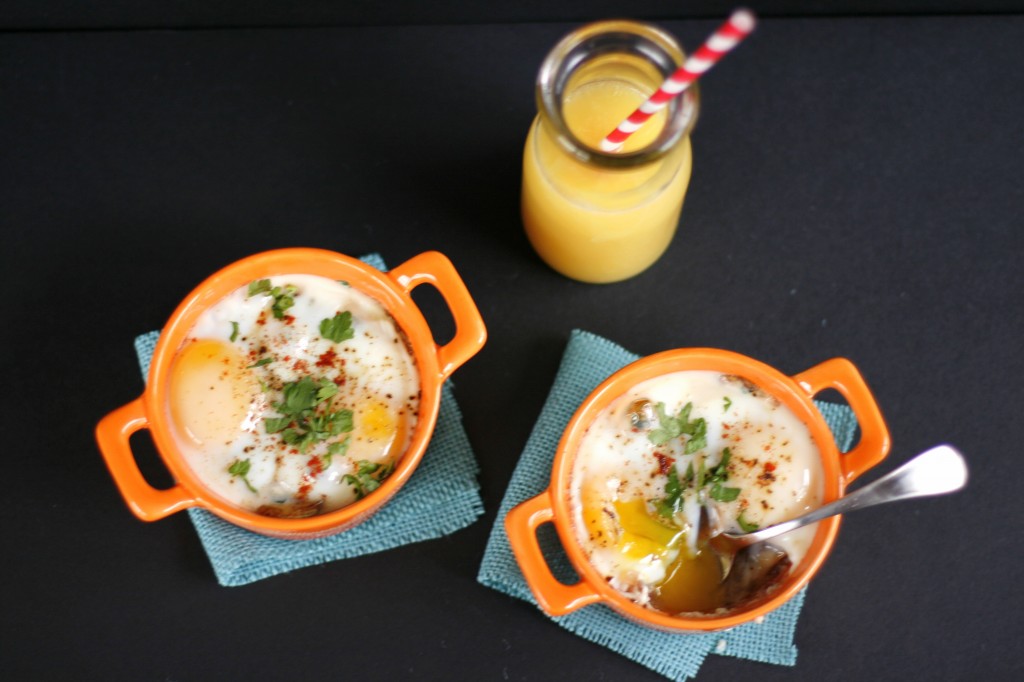 Vegetable Oeufs en Cocote
These vegetarian Oeufs en Cocote will make a delicious breakfast.
Ingredients
1 red onion, finely chopped
1 zucchini, thinly sliced
1 tablespoon grapeseed oil
2 tablespoons white rice vinegar
4 mushrooms, thinly sliced
1 tablespoon fresh parsley, chopped
1 pinch each salt and pepper
4 eggs
1 pinch paprika (optional)
Instructions
Preheat the oven at 400 degrees F.
Heat grapeseed oil in a pan over medium heat.
Cook the red onion and zucchini for about 6 to 8 minutes, until soft.
Add white rice vinegar and cook for another minute until the vinegar is absorbed.
Divide the onion and zucchini in two ramequins and set aside.
In the same pan, fry the mushrooms with parsley, salt and pepper for 3-4 minutes, or until soft.
Place half of the mushrooms over the zucchini in the two ramequins.
Crack two eggs in each ramequin and top with paprika if desired.
Place the two ramequins in a baking dish and pour water in the dish until it reaches half the height of the ramequins.
Bake in pre-heated oven for 10 minutes.
Garnish with fresh parley before serving if desired.
Notes
To add a twist to this recipe, you can add a layer of smoked salmon, cured meat or cheese between the vegetable layers.