Today is Friday and with this week's intense cold, I thought I would share a fun skincare recipe so you can pamper yourself over the weekend. This sea salt body scrub will exfoliate your skin while moisturizing it and leaving that fragrant arctic scent with you for a few hours. I just love to exfoliate my body with this scrub because it removes all the impurities from your body while having a deep moisturizing action and leaving your skin so so soft.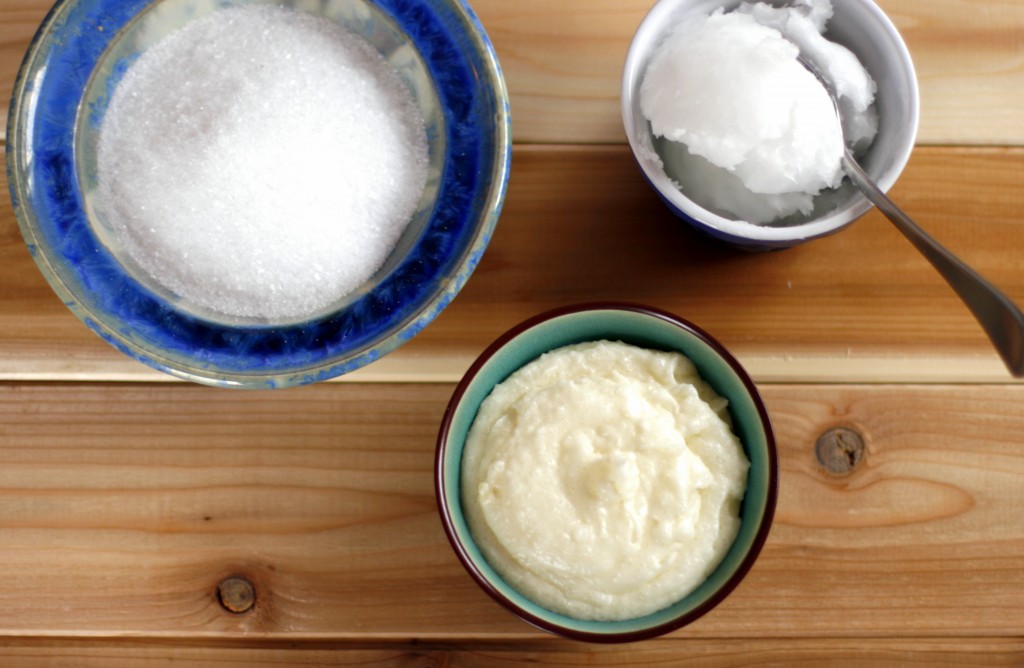 This scrub is made with just a few natural ingredients that you may already have in your kitchen or pharmacy. It contains shea butter and coconut oil for a deep moisturizing and skin repair action. Sea salt detoxifies your body and help flushing all those toxins. It also helps with skin problems such as eczema and psoriasis and is just great to remineralize your dry skin during the winter. I like to use Dead Sea salt because it is filled with all kinds of nutrients.
The combination of peppermint and anise essential oil gives a surprising result. The scent is fresh, crisp and slightly sweet. It reminds me of drinking hot chocolate by a campfire on a cold winter day. It is just delightful and so refreshing!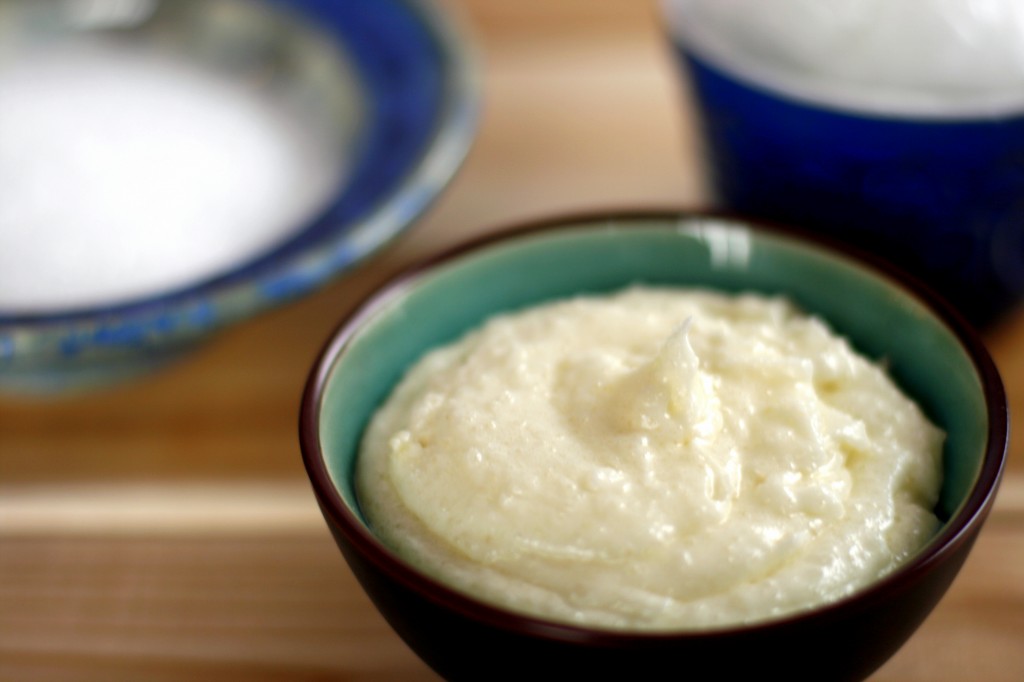 To make this scrub (or any skincare products really), it is important that you first sterilize your instruments and jars by spraying a bit of rubbing alcohol, vodka or pure ethanol. You can then use a clean cloth or paper towel to dry the excess alcohol. Once everything is sterilized, you can start to prepare your product. It is important to weigh the ingredients, you can use any type of kitchen scale for this. You simply need to melt the shea butter and coconut oil together, and then you add all the other ingredients. Only a few minutes later, you have an amazing moisturizing scrub. You can test is on your hands as you clean your bowls and then jump in the shower or bath to test it out on your body!

Moisturizing Arctic Sea Salt Body Scrub
This sea salt body scrub will exfoliate your skin and leave it soft and moisturized.
Ingredients
20 grams shea butter
10 grams coconut oil, extra virgin and cold pressed
10 grams avocado oil
5 grams jojoba oil
110 grams coarse dead sea salt (or Epsom salt)
70 grams fine sea salt
25 drops anise essential oil
15 drops peppermint essential oil
Instructions
Sterilize all your tools with alcohol (1 heat-proof medium size glass bowl, 2-3 mixing spoons and 1 glass container for storage).
In a heat-proof glass bowl, weigh shea butter and coconut oil.
Melt in a double boiler.
Once melted, add avocado oil, jojoba oil, sea salt and essential oils.
Mix well and transfer to a clean glass container.
Application Tips
With a spoon, scoop 1 tablespoon of scrub, place in your hands and massage on your skin while taking a shower or a bath. Rinse and your skin will be left soft and moisturized.
Notes
For external use only and for use on body as it may be a bit too coarse for the face.

You can keep this scrub for at least 6 months in an airtight container (provided that it does not come in contact with water). For that reason, I recommend to use a spoon to take it out of the jar.

If you want a relaxing salt scrub, you can substitute the peppermint and anise seed essential oils for the same quantity of lavender essential oil.