Homemade Hearts is all about healthy recipes for a homemade life. This is where I share gluten-free recipes and lots of craft projects, including techniques to make your own natural skincare products. Are you ready to follow me in this amazing homemade journey? Here is a little bit about myself.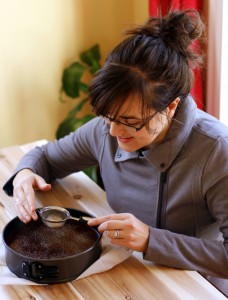 My name is Ellie and I live in beautiful Newfoundland, Canada. I love the ocean, hiking, picnics and crafting. I am passionate about all things handmade, and above all, I am passionate about food! With this blog, I want to share my journey to healthy and gluten-free eating. I love to make as much as I can from scratch and I want to share the results of my experiments with you, including recipes, techniques and the knowledge I learn from various homemade projects. I also love photography and food styling, and will be practicing and developing my skills through the various recipes I create on this blog.
Here are a few places to get you started on my blog:
Recipe Index: If you are looking for delicious recipe ideas, whether they are gluten-free, vegan, breakfast, lunch, supper, etc., I have sorted all my recipes in various categories to help you with your menu planning. You will be able to easily find a recipe in my recipe index here.
How to Start a Food Blog: Are you interested in learning how to develop your own food blog? You can learn how to start your own food blog in 5 easy steps here.
Recipe Development: Are you interested in learning how I create my own unique recipes? Do you want to try to create your own recipes? Read about my Recipe Writing Process.
Photography: Are you interested in Photography? I have started the Complete Course in Professional Photography offered by the New York Institute of Photography and provide a review of each unit. To learn more about my experience with this course, here is my review of Unit 1, Unit 2, and Unit 3.
Cooking and crafting fill my life with a healthy creativity that I hope inspire you. Feel free to leave some comments and suggestions on what features you would like to see on this blog! You can also Like my Facebook page to get the latest updates!