In the winter, I sometimes dream about summertime, and delicious banana splits loaded with cherries, large scoops of vanilla ice cream drenched chocolate sauce with bananas on each side. If you love these as much as I do, you are in luck! If you keep reading the recipe below, you will now be able to recreate this treat into a breakfast drink!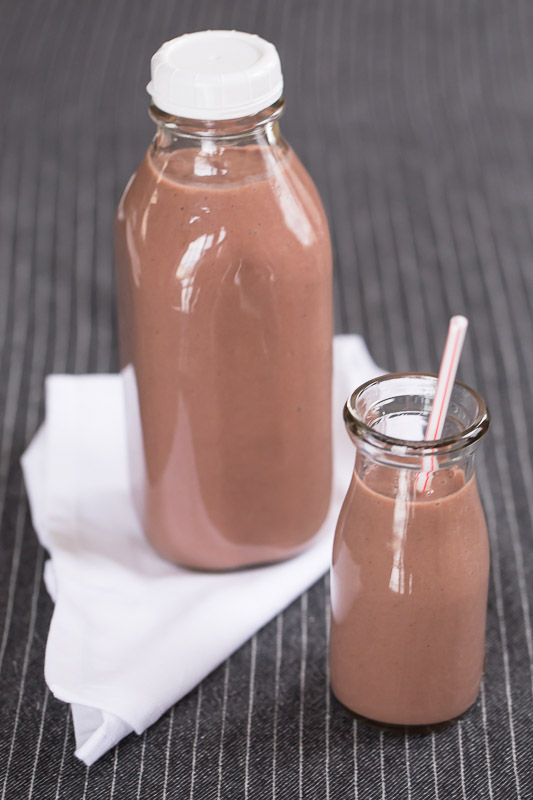 Here is a super quick and delicious smoothie that tastes just like banana split, but is super healthy. You can now wake up to a delicious banana split every day!!!
Banana Split Smoothie
This smoothie is just like a banana split in a glass! Bananas, cherries, vanilla and chocolate are all blended together in this super healthy and energy boosting drink.
Ingredients
2 bananas
1 cups frozen cherries (or strawberries)
3 dates
2 cups almond milk
1 tablespoon cocoa powder
1 teaspoon vanilla extract
Instructions
Place all ingredients in high speed blender and blend until smooth.
Serve cold.