Watch out, this snack is highly addictive! Popcorn is such a great snack, and here is a super simple recipe that only requires  3 ingredients!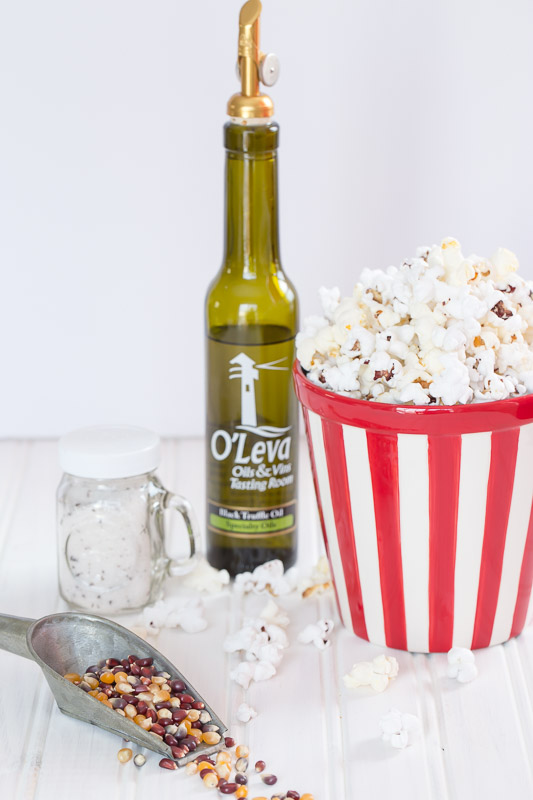 I used some awesome tri colour popping corn kernels that I found at Costco, but this is not essential for the recipe. You can use any type of kernels that you have on hand! Preparing this snack is so simple: you take some popcorn on which you drizzle black truffle olive oil and sprinkle black truffle sea salt. I found the olive oil and sea salt at our local olive oil tasting room called O'Leva, but check in your local area, there is definitely a lovely place where you will be able to find black truffle products… and once you try it, you cannot go without it!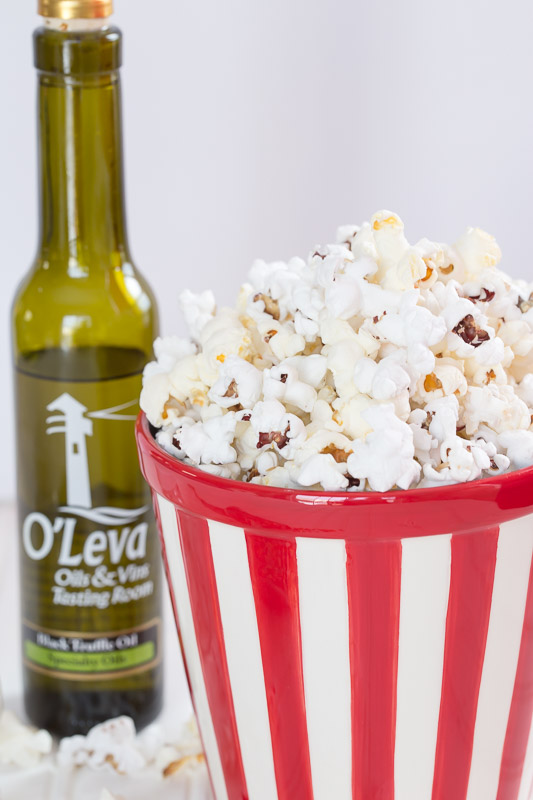 The best trick I found to evenly distribute the seasoning in your popcorn is to place everything in a bag and shake it! It is so much fun to prepare! Here is the super simple recipe.

Black Truffle Popcorn
This amazing healthy snack is flavoured with black truffle olive oil and sea salt. So simple yet so delicious!
Ingredients
8 cups popped popcorn (1/3 cup popping corn kernels)
1 tablespoon black truffle olive oil
½ teaspoon black truffle sea salt (or regular sea salt)
Instructions
Place popped popcorn in a large ziploc bag.
Drizzle popcorn with olive oil and sprinkle sea salt.
Close the bag, leaving air inside the bag.
Shake the bag to distribute the oil and sea salt on all the popcorn pieces.
When well seasonned, pour into two bowls and enjoy!
You can store prepared popcorn in airtight container for 3-4 days.
If you are wondering how to use your black truffle oil, you can try this
soup
!