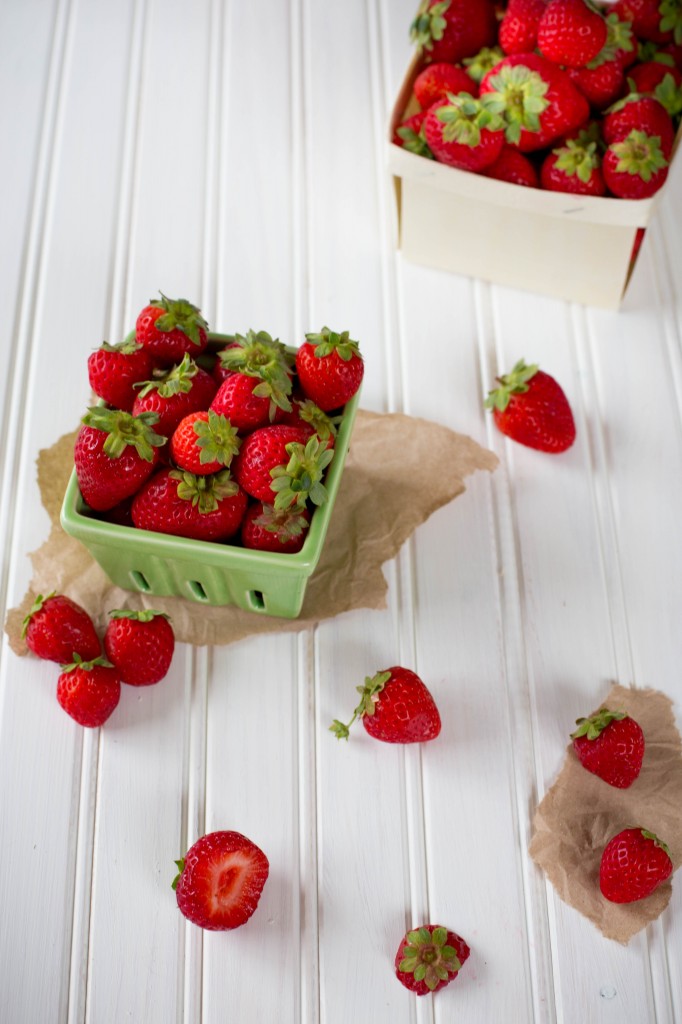 Even though fall is here, there still remains delicious strawberries as a reminder of summer days. I decided to combine them to a few other ingredients to make a refreshing superfood chocolatey parfait.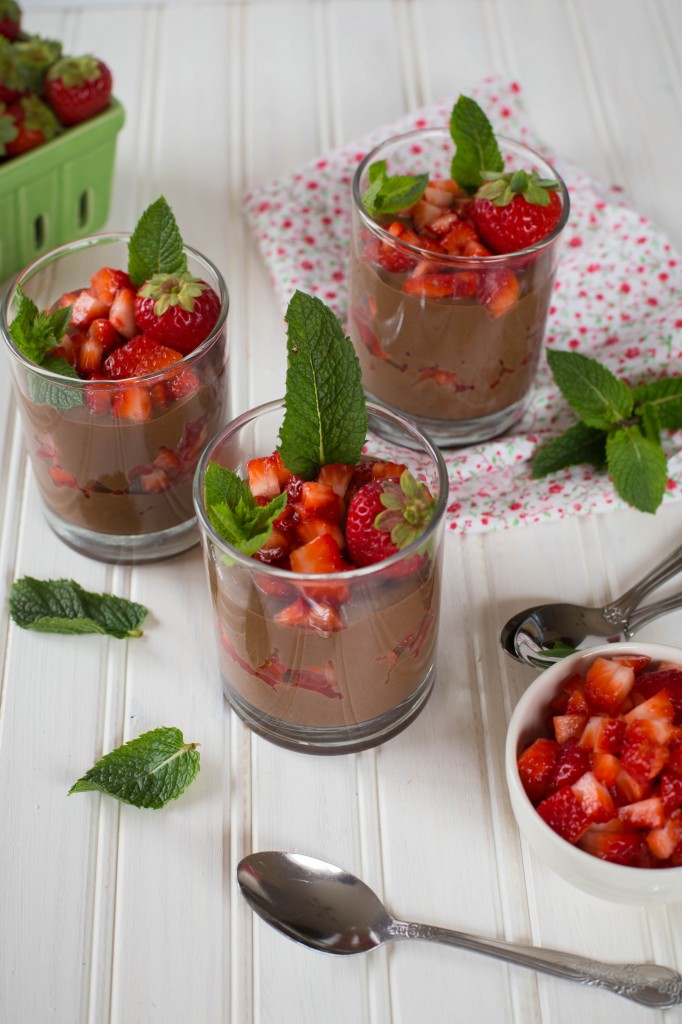 This parfait is made with a layer of nutritious almond milk, chia seeds and oats that have soaked overnight to make this powerful creamy pudding base. As a sweetener, a few dates and maple syrup are added. Finally, dark chocolate and fresh mint leaves are thrown into the mixt to get this superfood choco-mint pudding.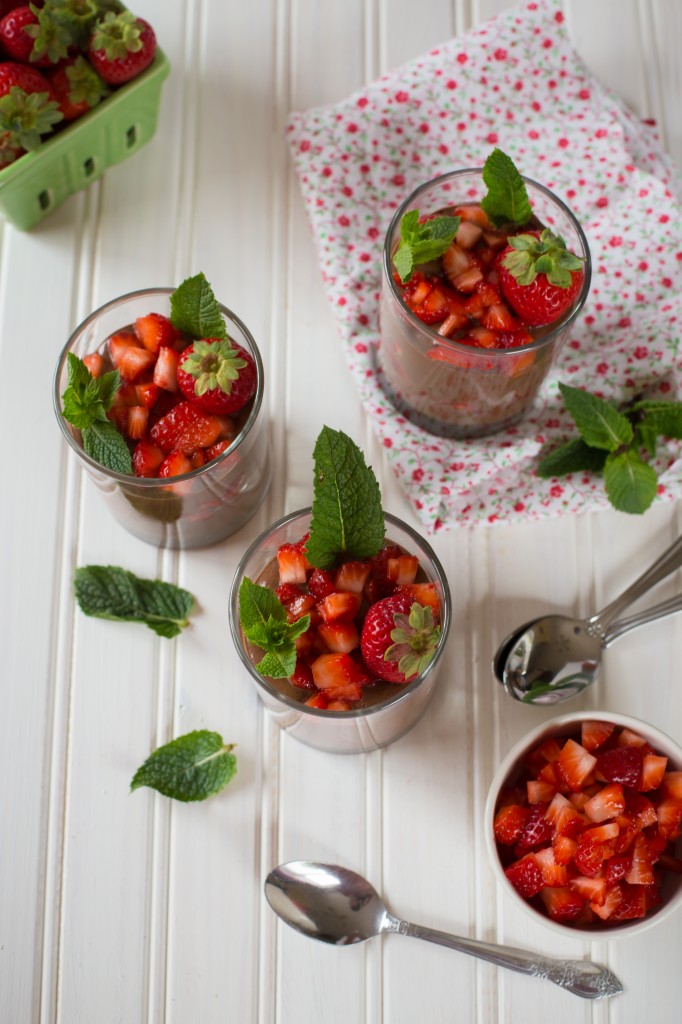 To assemble the parfait, you simply place layers of choco-mint superfood pudding with bright red strawberries and you have a delicious and beautiful dessert. It is so healthy you could even eat it for breakfast if you want!

Strawberry Choco-Mint Superfood Parfait
This creamy parfait is made with an onctuous chocolatey pudding and is layered with sweet and fresh strawberries. The hints of peppermint in the chocolate pudding make this the perfect refreshing and light dessert.
Ingredients
2 cups almond milk
⅓ cup chia seeds
⅓ cup rolled oats
12 dates
⅓ cup cocoa powder
6-8 fresh mint leaves
2 tablespoons maple syrup
2 cups strawberries, finely chopped
Instructions
Combine almond milk with chia seeds and oats. Set aside in a covered container, in the refrigerator for at least 2 hours, preferably overnight.
Once the mixture has tickened, place it in the blender and add dates, cocoa powder, mint leaves and maple syrup.
Blend until your choco-mint pudding has a smooth texture.
To assemble the parfait, layer choco-mint pudding and strawberries in 4-6 small glasses. Alternate layers until glass is about ⅔ full.
Top with a strawberries and fresh mint leaves.