Over the past week, I was sick with the flu and couldn't seem to shake it away. One food comforted me when I was sick growing up was chicken noodle soup. However, since it is packed with salt, MSG and gluten, I wanted to make a simple soup that would be both healthy and comforting.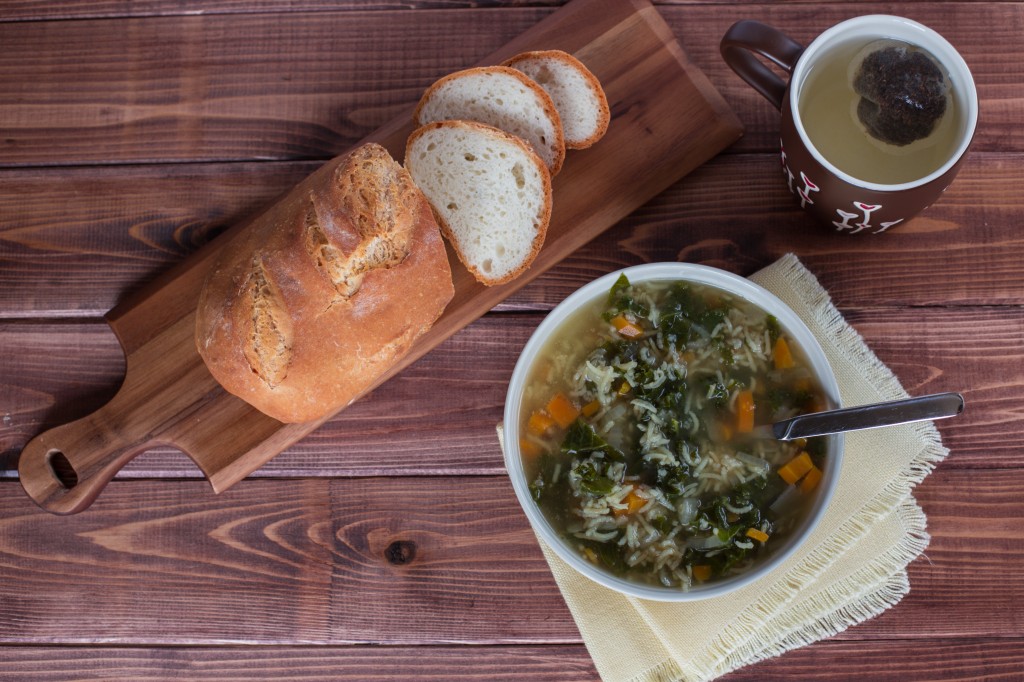 To make this quick soup, you simply need to combine organic vegetable broth with basmati rice and a few veggies. The result is a colourful soup that warms and nourishes your body, while helping with the healing process. You can dip some gluten-free bread into it for extra comfort!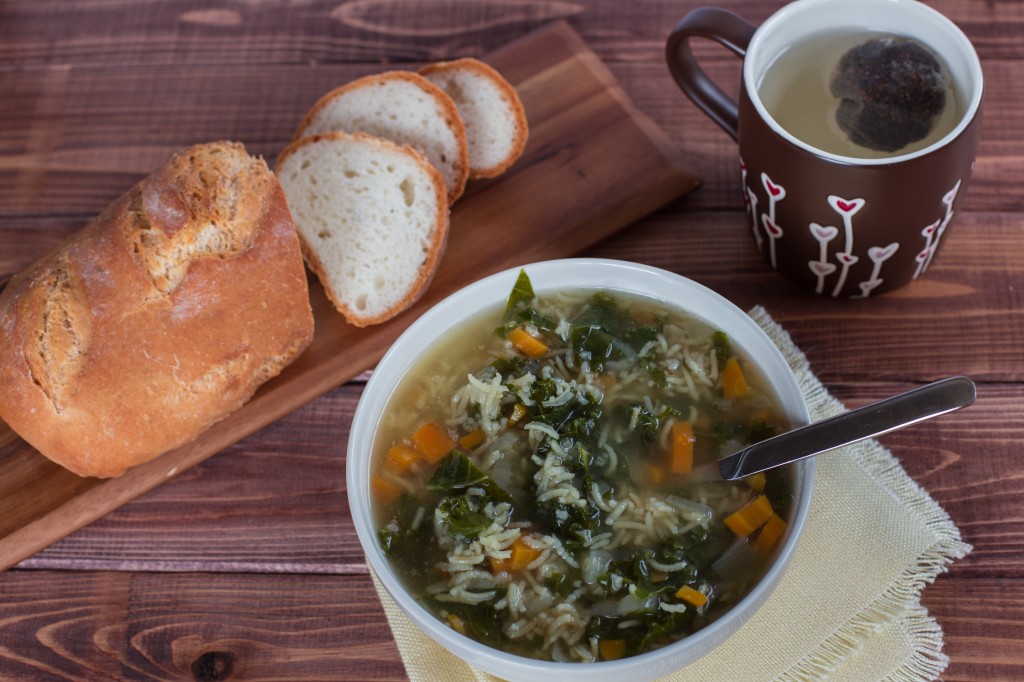 Get Better Vegetable Soup
This comforting soup is a healthy alternative to chicken noodle soup and will help you get back on your feet if you are sick.
Ingredients
1 onion, minced
3 cloves garlic, minced
1 tablespoon grapeseed oil
2 litres organic vegetable broth
½ cup basmati rice
4 carrots, peeled and sliced
2 cups kale, finely chopped
Instructions
In a medium pot, fry onion and garlic in grapeseed oil for a few minutes or until the onion has softened.
Add vegetable broth, basmati rice, carrots and kale.
Bring to a boil and then turn the heat down. Simmer for soup for about 30 minutes.