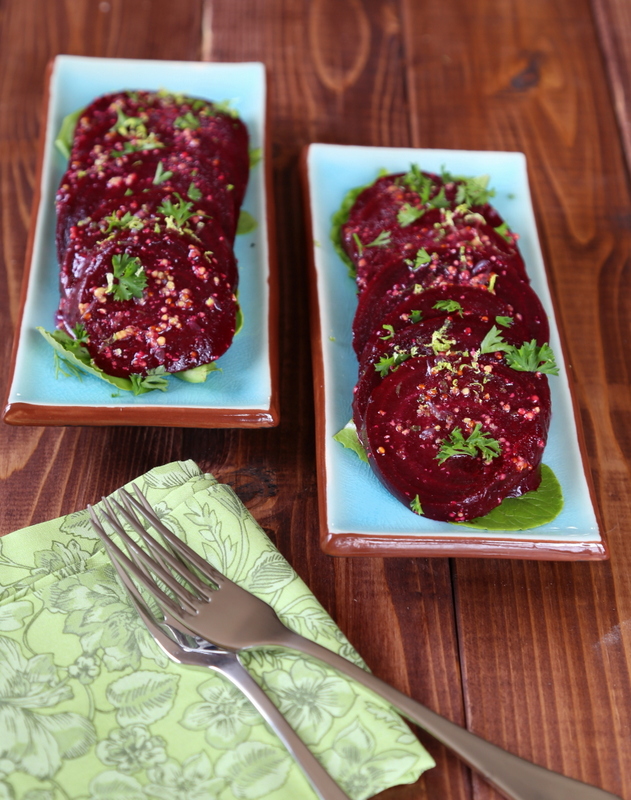 Raw beets, cooked beets, pickled beets and roasted beets. I simply love all kinds of beets, but truly, roasted beets are my favourite. After roasting in the oven for two hours, the once crispy beets become so tender, juicy and sweet. When topped with this fresh and zesty lime and mustard marinade, they become the perfect side dish for any occasion. I love to make them in the summer during a BBQ, picnic or cookout. . Once your beets are roasted, it is super quick and simple to prepare. Make them ahead of time to have one less thing to worry about during your dinner party!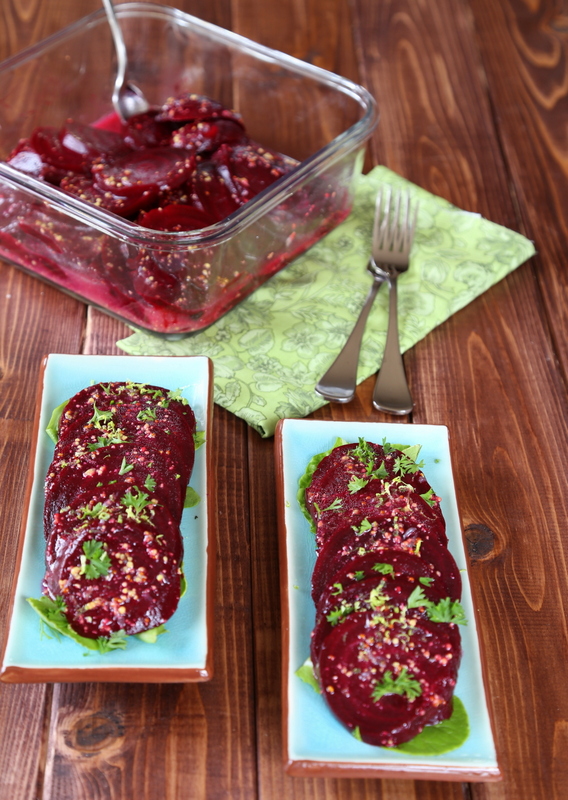 Roasted Beets with Lime Marinade
These roasted and marinated beets are the perfect side dish for a summer BBQ or picnic. The juicy beets are topped with a fresh and zesty lime and mustard marinade.
Ingredients
6 medium beets
2 limes
4 tablespoons olive oil
2 tablespoons old fashioned dijon mustard
½ teaspoon sea salt
fresh parsley (optional)
Instructions
Preheat the oven at 425 degrees F.
Wash beets.
Wrap whole beets in tinfoil and place them in a baking dish.
Bake beets in preheated oven for about 2 hours, or until a fork slides easily in the beets.
Let the beets cool down and peel them - once the beets are roasted and cooled down, the peel will just slide off. You can wear rubber gloves if you don't want to get pink hands.
Slide beets and place in a glass container. Set aside.
Wash the limes.
Using a microplane, zest the limes and set the zest aside in a small dish.
To prepare the marinade, juice the 2 limes.
Mix lime juice with olive oil, dijon mustard and sea salt.
Pour the marinade over the roasted beets and set aside in the refrigerator for 2 hours or overnight to let the flavours mix.
When ready to serve, garnish with lime zest and fresh parsley.