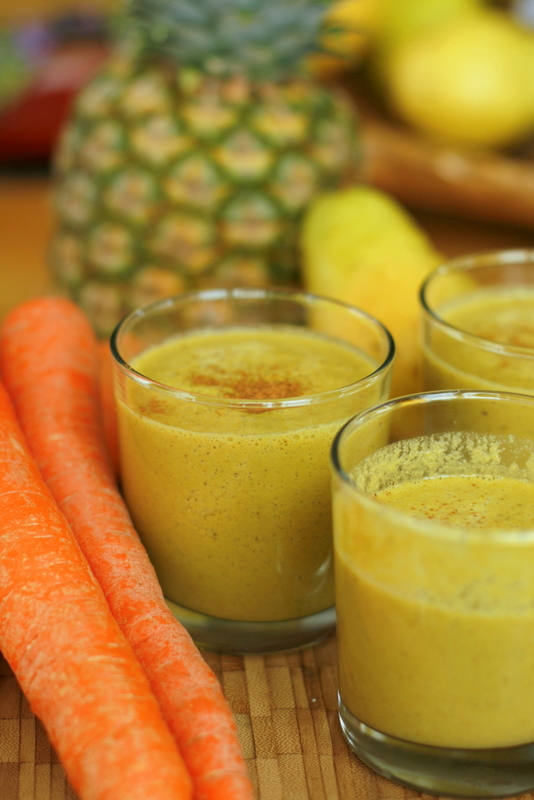 Are you a carrot cake lover? If so, I dare you to try this drinkable carrot cake! This smoothie is very simple and is perfect for breakfast or an afternoon snack. Filled with carrots, pineapple, greens and nuts, it will give you loads of energy.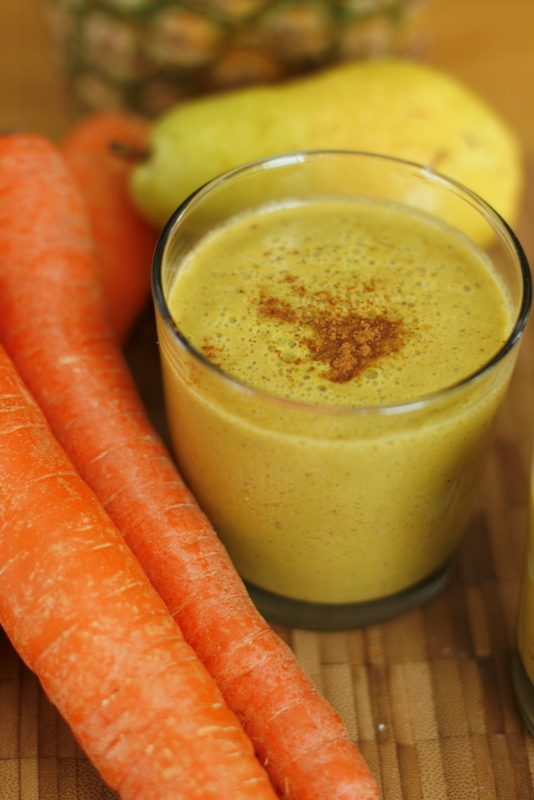 Carrot Cake Green Smoothie
This carrot cake green smoothie is packed with nutrition and is the perfect breakfast or afternoon snack.
Ingredients
1 carrot, peeled
½ cup pineapple
½ pear
¼ cup walnuts
¼ cup cucumber, washed
½ cup baby spinach
2 Medjool dates
2 cups water
1 teaspoon cinnamon
Instructions
Place all ingredients in a high speed blender and blend until smooth.