These mini frittatas are so versatile, you will love them! You can eat them as is for a delicious breakfast, or you can use them to make the best breakfast sandwich. I love to put a mini frittata in the middle of a gluten-free bagel with a few slices of avocado – it is simply the most delicious breakfast ever! The great thing about these is that you can make a recipe and freeze them. You will then have a delicious breakfast to go when you wake up too late and are in a rush to get your day started.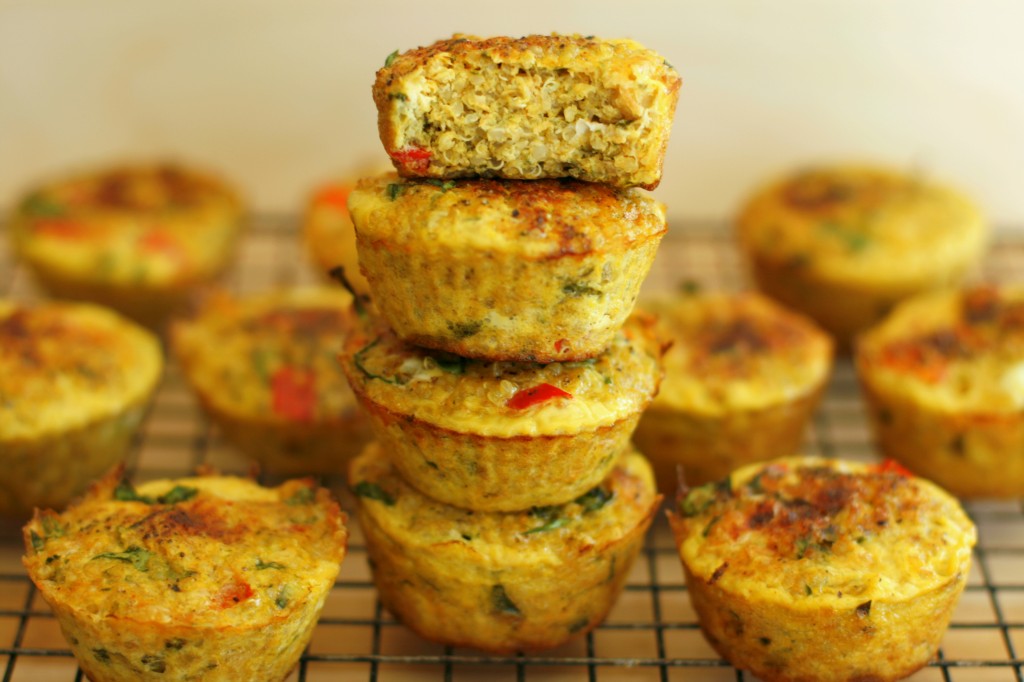 The mini frittatas are filled with vegetables and also have quinoa for extra protein. The chipotle gives it a bit of a kick with its smokey flavour. This healthy breakfast will definitely nourish you for a busy day!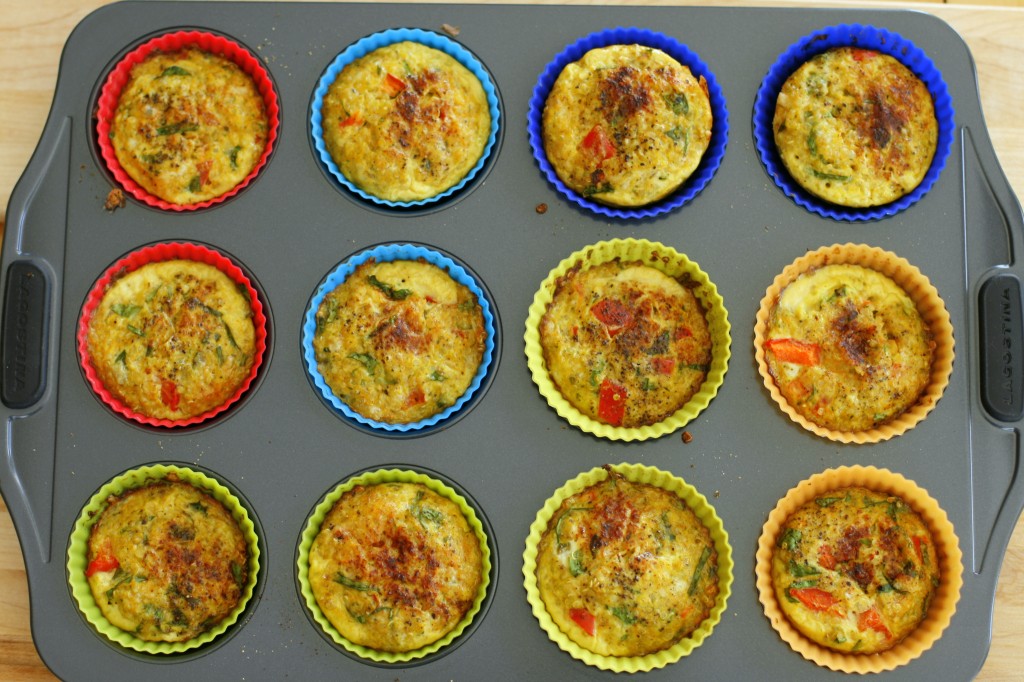 Mini Vegetable Chipotle Frittata
These mini frittatas are filled with veggies and quinoa and make a great gluten-free breakfast or snack.
Ingredients
2 cups quinoa, cooked
1 zucchini, finely grated
1 carrot, finely grated
1 red bell pepper, finely diced
1 cup baby spinach, finely chopped
1 cup old cheddar, grated
⅓ cup parmesan cheese, grated
1 teaspoon garlic powder
1 teaspoon chipotle powder
¼ teaspoon sea salt
¼ teaspoon black pepper
6 eggs
Instructions
Preheat the oven at 350oF.
In a large mixing bowl, combine quinoa, zucchini, carrot, pepper, spinach, cheddar, parmesan, garlic powder, chipotle powder, salt and pepper.
In a small mixing bowl, whisk the eggs.
Pour the eggs over the vegetables and quinoa and mix well.
Line 2 dozen muffin molds with silicon cups and pour the frittata mixture evenly into muffin molds.
Bake in preheated oven for 30 minutes, or until a fork inserted in the center of the frittata comes out clean.
Remove from muffin molds and serve immediately or cool on wire rack.
Notes
You can freeze these mini frittatas and thaw them when you want a quick and filling breakfast.