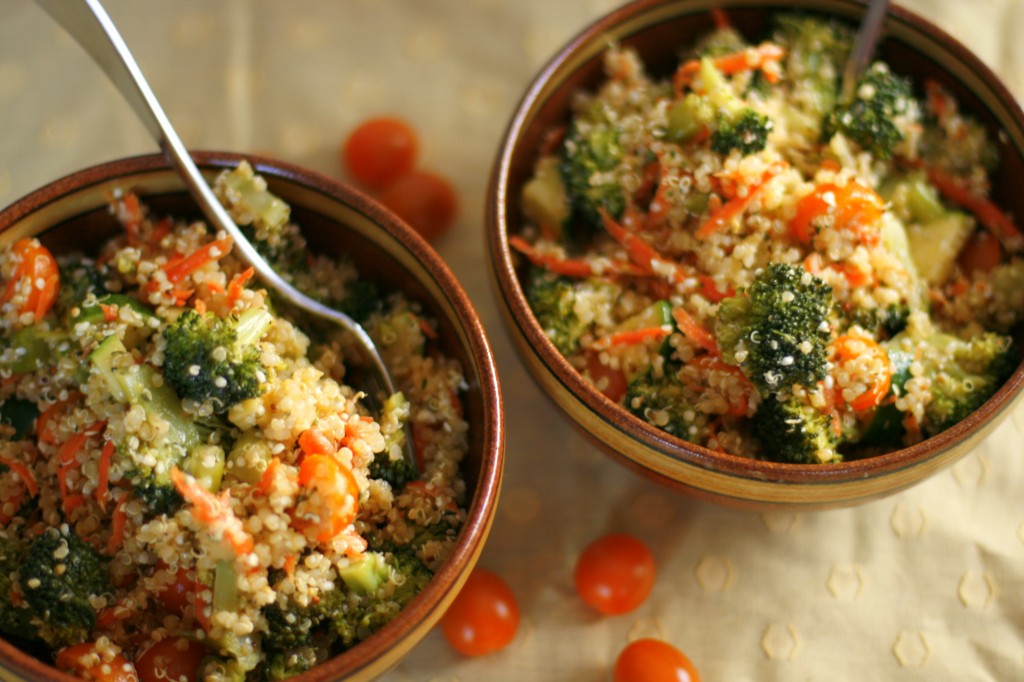 I love to prepare this broccoli and quinoa salad on Sundays to have it ready for lunches for the week. This salad is filled with veggies and contains a lot of protein from the quinoa and essential fatty acids from the hemp seeds. This makes a great lunch that will give you lots of energy to go on with the rest of your busy day!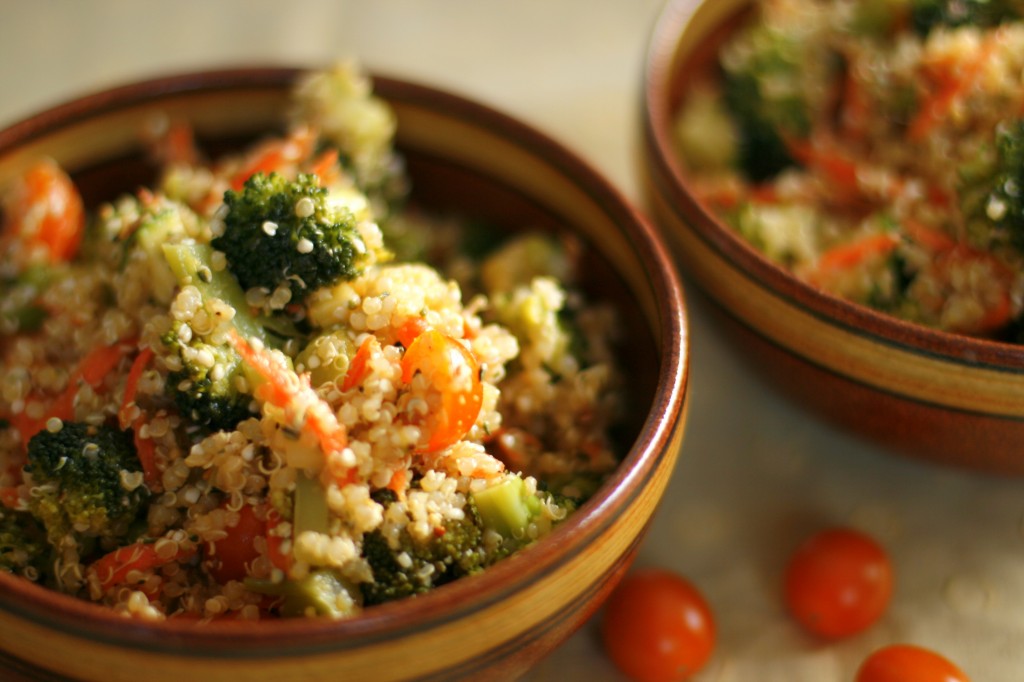 Broccoli and Quinoa Salad with Mustard Dressing
This broccoli and quinoa salad is perfect for lunches! It is filled with proteins and nutritious vegetables so it will give you energy for the rest of the day.
Ingredients
For the salad:
1 head broccoli, cut in florets
2 carrots, grated
1 cup cherry tomatoes, cut in halves
4 cups quinoa, cooked
½ cup hemp seeds
For the Mustard Dressing:
5 tablespoon olive oil
3 tablespoon old fashioned mustard
2 tablespoon red wine vinegar
1 teaspoon maple syrup
½ teaspoon sea salt
½ teaspoon black pepper
½ teaspoon garlic powder
Instructions
For the Salad:
In a medium pot, steam broccoli for about 5-7 minutes, until they are al dente.
In a large mixing bowl, combine together the steamed broccoli, carrots, tomatoes, quinoa and hemp seeds.
Pour the dressing over salad and mix well.
For the Mustard Dressing:
Whisk together all the ingredients salad dressing until creamy.